The Back Burner Restaurant – The Women's Journal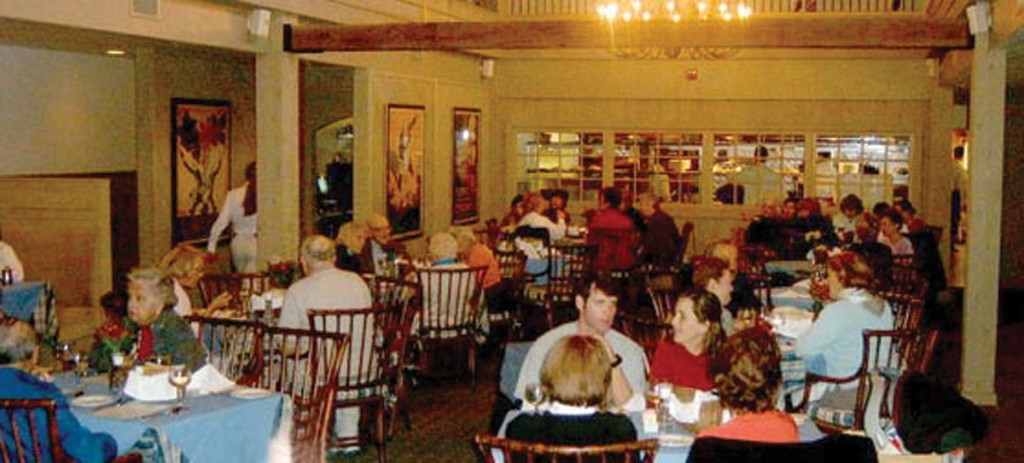 Redirecting Our Approach to Food While Keeping the Old Favorites
Featured Entrees
Back Burner Crab Cake
A Back Burner Tradition

Scallops
Pan seared U-10 sea scallops with a saffron risotto & fennel slaw. Finished with a tarragon beurre blanc
Surf and Turf
4 oz. Petite filet mignon and 6 oz. lobster tail served with roasted garlic & black truffle pomme puree, sautéed spinach & drawn butter
Bone in Euro Chicken Breast
Stuffed with smoked Gouda, & onion confit finished with a huckleberry emulsion
Pork Cheek
Pistachio & toasted pumpkin seed braised pork cheek served with  parsnip puree, wilted baby bok choy, roasted fingerling  potatoes & finished with a gran cru cabernet sauce
Pork Roulade
Smoked Granny Smith apple & aged cheddar pork roulade, roasted root vegetable basket, cheddar pomme puree, apple cider gastrique
Executive Chef:  Kristin McGuigan
Our Chef uses only the freshest and finest ingredients for all our food.  We support our local businesses. We buy local produce and meats when available.
Featured Brunch Entrees
Filet and Eggs
4 oz. Filet, goat cheese and basil scrambled eggs, thyme roasted fingerling potatoes
Stuffed French Toast
Granny Smith apples, cinnamon cream, apple coulis and fresh whipped cream
Macerated Berry Pancakes
Strawberry, raspberry, and blackberry, served with brown sugar crème fraiche
Savory Crepes
Local mushroom and bacon filled served with browned sausage and a sage shallot sauce
Complimentary Dessert Buffet
Live Music by Steve Snyder
$3 Mimosas and Bloody Mary's
Bring in this ad and receive 10% off Brunch
(Excludes alcohol)
Dessert Menu
Pumpkin Crème Brulee
served with a house made graham cracker cookie
Apple Tart
served on a graham cracker crust with brown butter filling and a Grand Marnier sauce
Vanilla Bean Cheesecake Mousse
served on a walnut cookie with cinnamon caramel
Frangelico Cream Puff
topped with hard caramel and finished with a chocolate Kahlua sauce and chocolate ice cream
Chef's Selection – made fresh daily
All Our Desserts are Made In-House
by our Pastry Chef Stephanie Rutkowski
Menu changes seasonally

Brunch is served
Sunday 10am – 2pm
Lunch is served
Monday through Saturday
11:15am to 2:15pm
Dinner is served
Monday through Thursday
5:00pm to 9:00pm
Friday & Saturday
5:00pm to 10:00pm
Happy Hour every
Thursday & Friday
4:30pm – 6:00pm
Seasonal Tavern Menu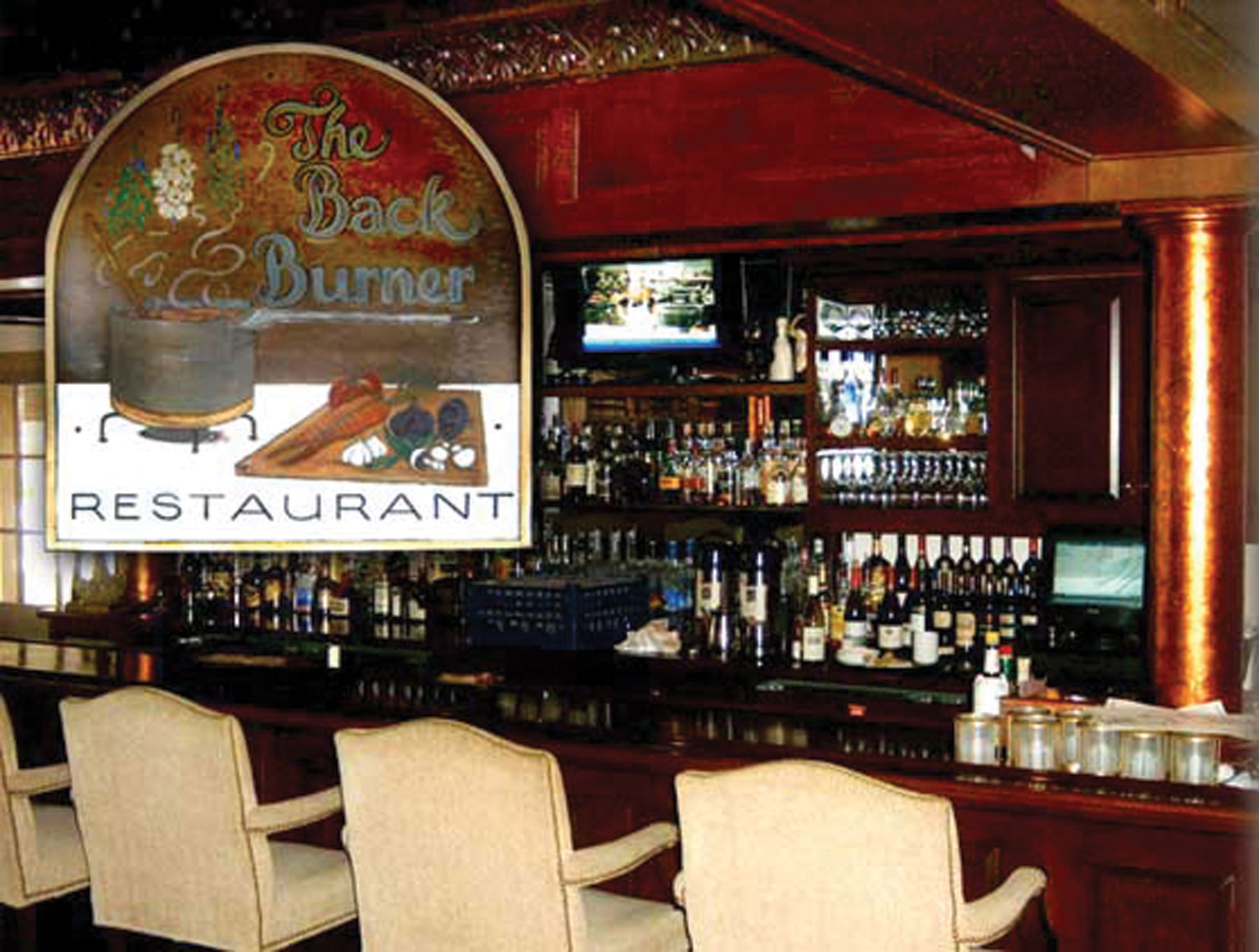 Back Burner Restaurant is
conveniently located six miles north west from Wilmington,
just off Route 41 in Hockessin, Delaware.
425 Hockessin Corner
(302) 239-2314
www.opentable.com
Visit us on Facebook
New Nightly Specials
Monday
Pre-fixe Menu: 3 courses for $40
Tuesday
½ Price Martini
with entrée purchase
Wednesday
Bottle Wine Specials
Thursday
Game Night
Venison, Wild Boar,
Ostrich, Rabbit, Antelope,
just to name a few