The Complete List of IB Courses and Classes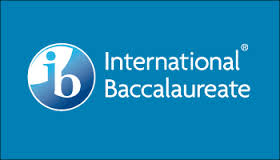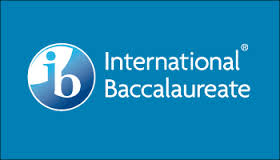 What are all the International Baccalaureate (IB) courses available to take? Here, we give you the complete list of all Standard Level (SL) and Higher Level (HL) IB classes.
Every IB school is different, so your own school might not offer all the IB courses below. However, these are all the classes the IB has created a curriculum and test for. There are in total 57 classes (counting HL and SL separately). I have categorized them by the categories that the IB defines as the six subject groups.
Here's a table of contents you can use to jump to the different subject groups:
To receive your IB Diploma, you must take classes from all six categories. Note that you may study an additional science, individuals and societies, or languages course instead of an arts course. You must also complete what is known as the core, which includes an additional class called Theory of Knowledge (TOK).
I'll dive into more detail on each below.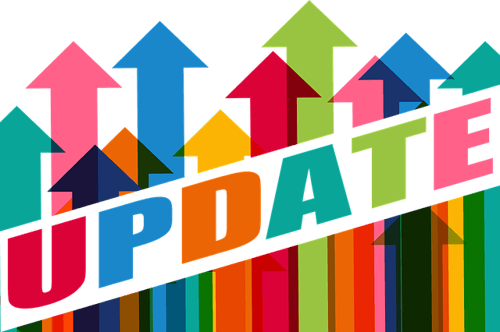 2022 IB Exam Changes Due to COVID-19
Because of the ongoing COVID-19 (coronavirus) pandemic, the IB has decided to extend the adaptations which were put in place for 2021 to 2022. May 2022 IB assessments will have two routes, exam and non-exam, depending on which your school chooses. Stay up to date with the latest information on what this means for IB diplomas, course credit for IB classes, and more with our our IB COVID-19 FAQ article.
Group 1: Studies in Language and Literature
The first group of IB Diploma courses are the language and literature ones. According to the IB, these classes hope to "develop a student's lifelong interest in language and literature, and a love for the richness of human expression."
Course Name
Description
Available Online?
Level(s)
Language A: Literature
Introduces students to the analysis of literary texts. Automatically available in 55 languages and available by special request and may be studied in any language with a sufficiently developed written literature.
No
HL and SL
Language A: Language and Literature
Introduces the critical study and interpretation of written and spoken texts from a wide range of literary forms and non literary text-types. Available for study in 17 languages.
Yes, English A Language and Literature (HL and SL)
HL and SL
Literature and Performance
Aims to explore the relationship between literature and theatre. Main focus is the interaction between the literary skills of close reading, critical writing, and discussion; and the practical, aesthetic, and symbolic elements of performance.
No
SL
Group 2: Language Acquisition
The main purpose of this group of classes is to help students acquire competency in a foreign language while learning about and appreciating another culture.
Course Name
Description
Available Online?
Level(s)
Classical Languages
Latin or Classical Greek coursework provides opportunities for students to study the language, literature, and culture of ancient Rome or Greece.
No
HL and SL
Language ab Initio
For beginners (that is, students who have little or no previous experience of learning the language they have chosen).
Yes, Spanish ab initio, Mandarin ab initio, and French ab initio
SL
Language B
For students with some previous experience of learning the language. Students develop the ability to communicate in the target language through the study of language, themes, and texts. Also develop conceptual understandings of how language works.
Yes, Spanish B SL only
HL and SL
Group 3: Individuals and Societies
The third group of IB Diploma courses spans various social science subjects, such as social studies, psychology, and politics. This group's goals are for students to develop "a critical appreciation of human experience and behavior" and learn more about cultural institutions and the different types of environments people inhabit.
Course Name
Description
Available Online?
Level(s)
Business Management
Designed to develop students' knowledge and understanding of business management theories, as well as their ability to apply a range of tools and techniques. Students learn to analyse, discuss, and evaluate business activities at local, national, and international levels.
Yes, HL and SL
HL and SL
Economics
Allows students to develop an understanding of the complexities and interdependence of economic activities in a rapidly changing world.
Yes, HL and SL
HL and SL
Geography
Integrates both physical and human geography, and ensures that students acquire elements of both scientific and socioeconomic methodologies. Examines key global issues, such as poverty, sustainability, and climate change.
No
HL and SL
Global Politics
Explores fundamental political concepts such as power, equality, sustainability, and peace. Allows students to develop an understanding of the local, national, international, and global dimensions of political activity.
No
HL and SL
History
A world history course based on a comparative, multi-perspective approach to history and focused around key historical concepts such as change, causation, and significance. Involves the study of a variety of types of history, including political, economic, social, and cultural.
No
HL and SL
Information Technology in a Global Society
Framework uses an integrated approach, encouraging students to make informed judgments and decisions about the role of information and communication technologies in contemporary society. Based on three interconnected strands: social and ethical significance, application to specified scenarios, and IT systems.
Yes, HL and SL
HL and SL
Philosophy
A systematic critical inquiry into profound, fascinating, and challenging questions such as: What is it to be human? Do we have free will? What do we mean when we say something is right or wrong?
Yes, SL only
HL and SL
Psychology
Systematic study of behavior and mental processes. Examines the interaction of biological, cognitive, and sociocultural influences on human behavior.
Yes, HL and SL
HL and SL
Social and Cultural Anthropology
Offers an opportunity for students to explore and understand humankind in all its diversity through the comparative study of culture and human societies. Contributes to an understanding of contemporary issues, such as war and conflict, the environment, poverty, injustice, inequality, and human and cultural rights.
No
HL and SL
World Religions
A systematic, analytical, yet empathetic study of the variety of beliefs and practices encountered in nine main religions of the world. Seeks to promote an awareness of religious issues in the contemporary world by requiring the study of a diverse range of religions.
No
SL
Group 4: Sciences
In this group of classes, you'll choose a physical science or technological science to study. The goal is to have students deepen their understanding of the scientific method.
Course Name
Description
Available Online?
Level(s)
Biology
Biologists investigate the living world at all levels using many different approaches and techniques. At one end of the scale is the cell, its molecular construction, and complex metabolic reactions. At the other end of the scale, biologists investigate the interactions that make whole ecosystems function.
No
HL and SL
Chemistry
Chemistry is an experimental science that combines academic study with the acquisition of practical and investigational skills.
No
HL and SL
Computer Science
A rigorous and practical problem-solving discipline. Computational thinking lies at the heart of the course and is integrated with other topics. This will be supported by practical activities including programming.
No
HL and SL
Design Technology
Aims to develop internationally minded people whose enhanced understanding of design and the technological world can facilitate our shared guardianship of the planet and create a better world. Focuses on analysis, design development, synthesis, and evaluation.
No
HL and SL
Environmental Systems and Societies*
Students will be provided with a coherent perspective of the interrelationships between environmental systems and societies, one that enables them to adopt an informed personal response to the wide range of pressing environmental issues that they will inevitably come to face.
No
SL
Physics
The most fundamental of the experimental sciences, as it seeks to explain the universe itself from the very smallest particles to the vast distances between galaxies.
No
HL and SL
Sports, Exercise, and Health Science
Incorporates the disciplines of anatomy and physiology, biomechanics, psychology, and nutrition, which are studied in the context of sport, exercise, and health.
No
HL and SL
*Interdisciplinary course that also counts for Group 3 and Group 4 requirements (see above)
Group 5: Mathematics
Four new IB Math class options have been available since August 2019 and had their first assessments in May 2021:
The aims of these courses are to develop mathematical knowledge, concepts, and principles; develop logical, critical, and creative thinking; and employ and refine their powers of abstraction and generalization. All four are available online.
Group 6: The Arts
This final group of IB classes focuses on creativity and a variety of artistic endeavors, including the visual arts (e.g., drawing and painting) and the performing arts (e.g., theatre and dance). If you do not want to take an arts course, you can substitute this requirement by taking an additional class from groups 1, 2, 3, or 4.
Course Name
Description
Available Online?
Level(s)
Dance
Focuses on the composition, performance, and analysis of dance, or "expressive movement," which is practiced among peoples of various backgrounds, and for a variety of purposes, throughout the world. Students create, participate in, and reflect upon dance forms and styles from a range of cultures and traditions, both familiar and unfamiliar.
No
HL and SL
Film
Aims to develop students as proficient interpreters and makers of film texts. Through the study and analysis of film texts, and through practical exercises in film production, the film course develops students' critical abilities and their appreciation of artistic, cultural, historical, and global perspectives in film.
Yes, SL only
HL and SL
Music
Students develop their knowledge and potential as musicians, both personally and collaboratively. Exposes students to forms, styles, and functions of music from a wide range of historical and socio-cultural contexts.
No
HL and SL
Theatre
Encourages discovery through experimentation, the taking of risks, and the presentation of ideas to others. Gives students the opportunity to make theatre as creators, designers, directors, and performers. Emphasizes the importance of working both individually and collaboratively as part of an ensemble.
No
HL and SL
Visual Arts
Encourages students to challenge their own creative and cultural expectations and boundaries. A thought-provoking course in which students develop analytical skills in problem-solving and divergent thinking, while working towards technical proficiency and confidence as art-makers.
No
HL and SL
Other IB Required Class
The final required course for the IB Diploma Programme is called Theory of Knowledge (TOK). In this course, "students reflect on the nature of knowledge and on how we know what we claim to know." Students are assessed in TOK through an oral presentation and a 1,600-word essay. You must complete this course to receive your diploma and may take it online.
I know the course sounds very vague, but this was actually one of my favorites in high school. It was a mix of philosophy and personal evaluation and allowed me to reflect on the issues that were most important to me.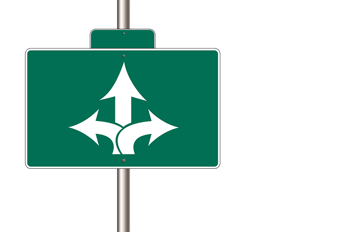 What's Next?
Are you hoping to squeeze in some extra IB classes? Learn about the IB courses offered online.
Studying for the SAT? Check out our complete guide to the SAT. If you're planning to take the SAT in the next month or so, then you'll definitely want to read our guide to cramming.
Not sure where you want to go to college? Learn all about how to find your target school.
One of the single most important parts of your college application is what classes you choose to take in high school (in conjunction with how well you do in those classes). Our team of PrepScholar admissions experts have compiled their knowledge into this single guide to planning out your high school course schedule. We'll advise you on how to balance your schedule between regular and honors/AP/IB courses, how to choose your extracurriculars, and what classes you can't afford not to take.