The Courtyard Restaurant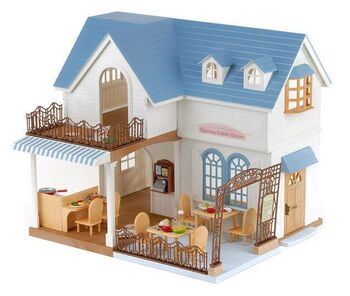 Data
Distributor:
Flair
Epoch
Item Number:
4712 (Flair)
2765 (Epoch)
Release year:
2008 (JP), ? (UK)
Area:
JP, UK
The Courtyard Restaurant – playset.
Description
[
]
Welcome to The Courtyard Restaurant – a friendly family restaurant run by Teri Chocolate and her daughter Freya who helps out at weekends and after school. Built on to the front of the Chocolate Rabbit family home – the restaurant is set outside on their beautiful terrace – perfect for al fresco dining!
Figures
[
]
None.
Accessories
[
]
The set includes the Courtyard Restaurant, all the restaurant furniture such as tables, chairs and counter with built-in sink, hob and counter for guests to sit at along with a wide variety of food and drinks for serving the hungry guests. Inside the house there is a large open plan kitchen/lounge on the ground floor, with two bedrooms and a terraced balcony on the first floor.
Over 40 pieces.

Gallery
[
]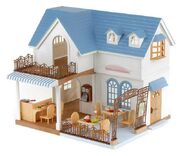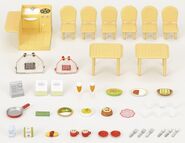 See also
[
]