Top 10 Amazing Restaurants Where They Cook In Front Of You
If you are down to have an unforgettable dining experience, then I suggest you look for a hibachi grill restaurant where they cook in front of you.
This Post: Top 10 Amazing Restaurants Where They Cook In Front Of You
If hibachi grilling is a new term for you, it's a Japanese cooking/dining experience where you will get to select your food, and a chef will cook it right before your eyes.
Hibachi restaurants are very entertaining, especially when the chef shows plenty of impressive party tricks. So if you want to try somewhere new, then please take a gander on this list of amazing hibachi restaurants that I'll show you.
What To Expect From Hibachi Grilling Restaurants
If you have decided to go to a hibachi grilling restaurant where they cook food in front of you, then you must prepare for the somewhat over-stimulating environment that the restaurant has.
Like what I have mentioned before, a hibachi grilling restaurant tends to be very entertaining, which means you should expect a lot of noise coming from highly amused guests.
You might even become a noisy guest yourself. But if you're a silent type of person, then don't fret, cause some hibachi grilling restaurants offer a more relaxed vibe where the main goal is to make diners feel as if a private chef was serving them in a luxurious room.
Another thing you should expect from a hibachi grilling restaurant is the great taste of fresh produce. Since hibachi restaurants are often Japanese, most use fresh ingredients for their dishes. Some hibachi grilling restaurants even get their ingredients delivered all the way from Japan.
However, since there's no such thing as perfect, there is one thing I dislike about hibachi grilling restaurants, the heat.
Since hibachi grilling restaurants usually use open faced grills, you may end up being engulfed in a rather huge puff of smoke, or you might just get sweaty from the heat coming from the stove that's directly in front of you.
Nonetheless, the hot temperature in a hibachi restaurant is usually worth the delicious food.
Hibachi Restaurants You Should Try
1. Benihana
If you have done your research or asked around for hibachi restaurant recommendations, then I'm sure you must have stumbled upon the name Benihana.
Benihana is one of the first hibachi restaurants ever to set foot in the U.S., so if you are planning on having a hibachi dining experience soon, this one is worth checking out.
Going to Benihana will indulge you in a fun and entertaining environment as their chef tries to impress you with superb cooking skills that will be shown directly in front of you while they cook your food in a large teppanyaki grill at the center of your table.
RED : Angoletto | Italian Pizzeria & Restaurant | 1598 Hillside Avenue, New Hyde Park, NY 11040
However, you must take note that Benihana isn't one of the high-end hibachi joints that produces the highest quality of food. Nonetheless, their presentation is really something worth watching.
2. Don's Bogam BBQ & Wine Bar
If you are looking for another Asian Hibachi restaurant that's not Japanese, then you may want to try Don's Bogam BBQ & Wine Bar.
Unlike sushi and sashimi serving Japanese hibachi restaurants, Don's Bogam BBQ & Wine Bar is a Korean hibachi restaurant that serves delicious Korean beef. Their menu features sumptuous pork belly and even a lobster tail.
However, Don's Bogam BBQ & Wine Bar may not be for you if you're looking for a lively ambiance. This hibachi grilling restaurant poses a rather stylish but cozy dining room with a warm brown and gray color scheme that would just make you feel like you're at a high-end dining room.
3. Aburiya Kinnosuke
If you want smokey tasting food, then Aburiya Kinnosuke is the restaurant for you. Unlike other hibachi restaurants that use an electric stove or grill, Aburiya Kinnosuke chefs cook your food with a charcoal grill.
Another impressing thing about Aburyiya Kinnosuke is that they use fresh ingredients that are delivered from around the world. If you want to taste a great piece of meat, then you should try their well-known Washu-grade beef.
If you're not into beef and feel like having some seafood, then you may try their tuna collar dish that will surely make you feel the authentic Japanese dining experience that this hibachi grilling restaurant has to offer.
4. Gyu-Kaku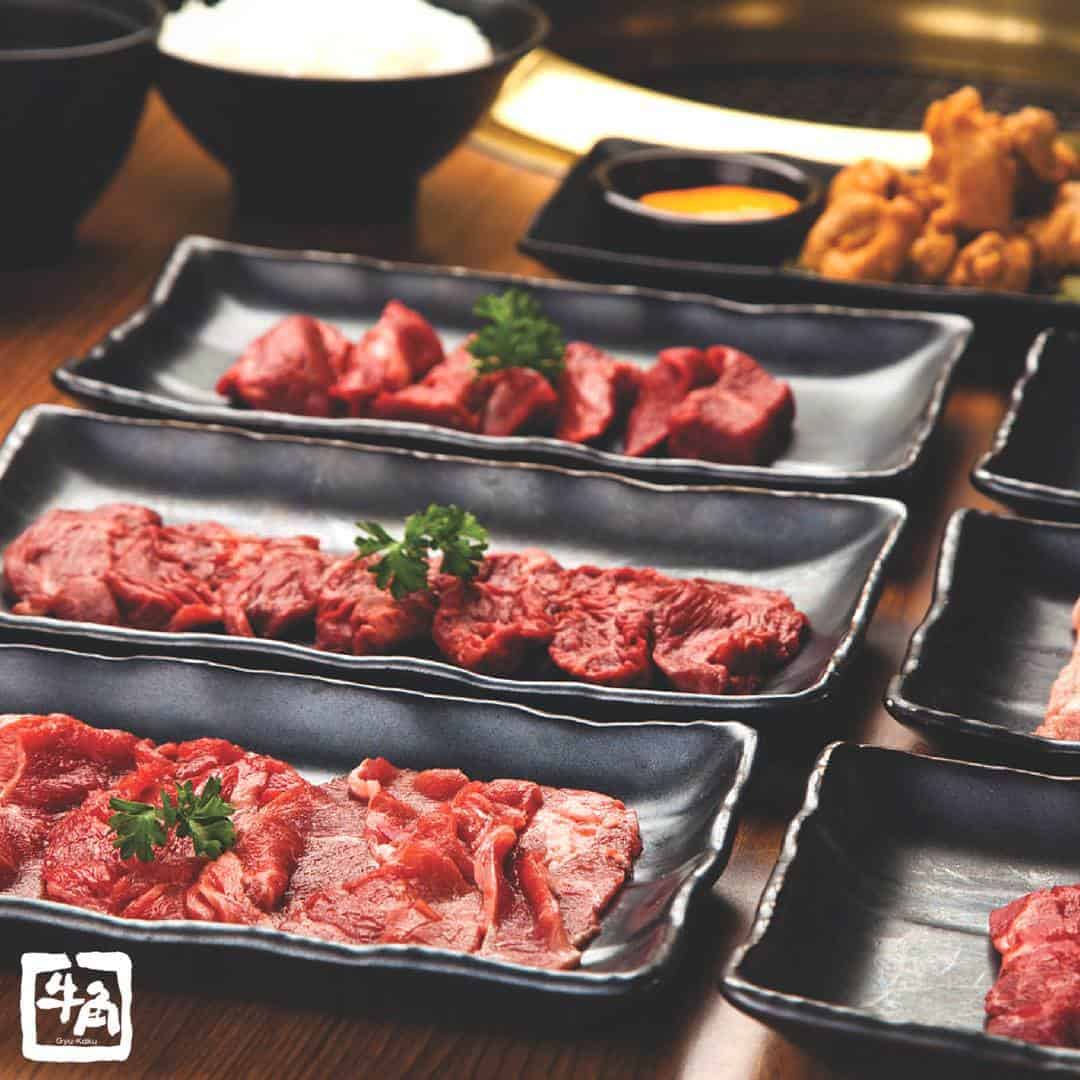 You may have noticed that most hibachi grilling restaurants have professional chefs that will entertain you as they cook your food, which can be a dismay if you would like to have a more interactive dining experience.
But don't lose your hope just yet, because there are also hibachi restaurants where you will be allowed to cook before your guests.
Gyu-Kaku is a Japanese restaurant where diners can cook their own food on a charcoal grill. You can easily have a Gyu-Kaku dining experience since it has a long chain of restaurants spread across the U.S.
But despite being a chain restaurant, the ambiance of the place will make you feel as if you're in a high-quality Asian restaurant. What's more is that the ingredients they use for their dishes are all fresh, especially the meat for the filet mignon and seafood such as lobster and seabass.
5. Arirang Hibachi Steakhouse and Sushi Bar
The Arirang Hibachi Steakhouse and Sushi Bar is the perfect hibachi grilling restaurant for the family. They will have you seated in communal tables where you can view the entertaining performance of their professional chefs.
You will be able to get the usual sushi and sashimi that you can expect from any decent Japanese restaurant, along with other forms of meat that are perfect for grilling.
The Arirang Hibachi Steakhouse and Sushi Bar is also a great place for taking exotic drinks, but be sure to keep them away from the kids if you plan on taking your family with you.
6. Nikko
Another hibachi restaurant that is great for family or group celebrations is Nikko. This hibachi grilling restaurant is guaranteed to put an amazed smile on your face with its professional chefs that have been known to give their diners a very entertaining show.
RED : Tổng doanh thu là gì? Công thức, cách tính tổng doanh thu?
However, if you are looking for gourmet cuisine, then this may not be the place for you. Nikko serves fun cuisine that is far from gourmet cuisine. Nikko's menu is composed of cheap and affordable meals that are good enough for their price.
What's more is that their staff is very attentive and helpful. If you want to try a hibachi restaurant that is low cost, but will give off a great show, then Nikko might be the right choice for you.
7. Flame
One hibachi restaurant that is known for their unique and impressive food presentation is Flame. This restaurant will provide you with the perfect ambiance as you enjoy your hibachi dining experience.
However, if you plan on eating a lot, then Flame's small plate dishes may not be enough to make you full. But despite the small portions, their food certainly tastes as good as it looks, especially their steak, pork stir fried dumplings, and oink oink fried rice.
8. Okinii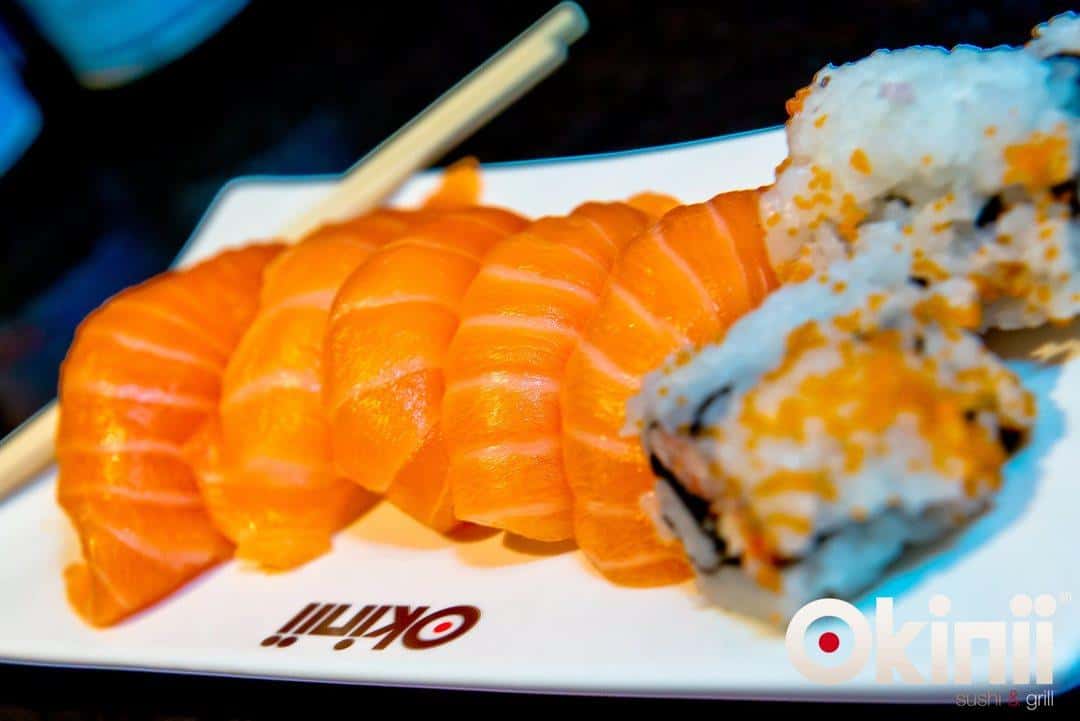 Japanese seafood has got to be one of the best tasting foods in the world. Unfortunately, good tasting seafood usually comes at a hefty price. Luckily for you, a hibachi restaurant called Okinii serves amazing seafood dishes for less than $20 USD.
If you like salmon tempura rolls, or shrimp and mango rolls, then this is the perfect restaurant for you. Okinii may also be the perfect restaurant for you if you're in a bit of a hurry since their attentive staff is very quick when it comes to serving food.
9. New York Sushi Ko
New York Sushi Ko has been shut down for months, but the restaurant has made its comeback, and it now provides one of the best tasting food that a hibachi restaurant has to offer.
What's great about New York Sushi Ko is that they specifically get their ingredients delivered fresh from the famous Japanese fish markets, Tsujiki and Fukuoka.
If you try and dine here, you will surely feel the authentic taste of Japanese cuisine. However, you should take note that photography and mobile phone use are highly prohibited in this restaurant.
10. Amura Japanese Cuisine
If you are craving for freshly made sushi, then the Amura Japanese Cuisine hibachi restaurant is the place to go. This hibachi restaurant offers quick service and really great tasting Uni (Sea Urchin) sushi.
The restaurant has become well known for its nigiri sushi because of the fresh ingredients that it's made with. So if you're a fan of nigiri sushi, don't forget to check this restaurant out.
Choosing A Hibachi Restaurant
As you can see, there are all sorts of hibachi restaurants out there. From chain restaurants with affordable prices to luxurious restaurants with ingredients flown from a continent away, you will surely find one that will fit your preferences.
But if there's one thing I'd recommend, it is to save up for the luxurious ones, because good Japanese food that comes at a hefty price is always worth it.
If you liked this article and would like to read more just like it, please leave your feedback in the comment box below. Until next time, enjoy!
Source: https://bloghong.com
Category: en