Top 8 Best Software Outsourcing Companies in 2022
The more developed our world becomes, the more software outsourcing companies are established to meet the increasing demand for software development. This is where businesses get headaches since they don't know which one is best for achieving their goals.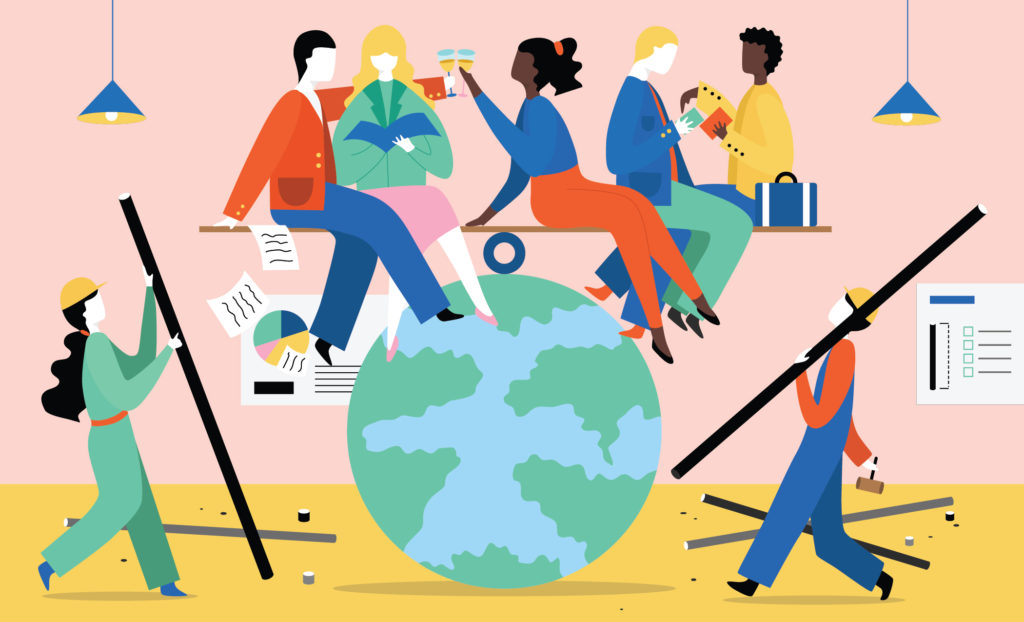 Best Software Outsourcing Companies in the World
As a recommendation, people at Designveloper wrote this piece to show you a list of the top 8 best software outsourcing companies worldwide based on their scale and clients' reputations as well as clients' reviews. Please note that this list is put in no order.
Founded in Palo Alto, California, IntellectSoft is a software outsourcing company providing cutting-edge technology solutions for many big and medium enterprises on the Fortune 500 list. In other words, they have been helping many global companies accelerate their business by developing a solid software foundation. Their main services range from common practices such as strategy consulting, engineering, CX design, and system integration. And life cycle management of custom products to more advanced technical expertise in AI, IoT, Blockchain, and XR.
Amount of clients: 500+ clients from all over the world.

Major clients: Universal, Nestle, Clinique, Harley-Davidson, Walt Disney, Audi, etc.

Industry domains: data science, eCommerce, hotel booking, medical, blockchain , banking, automobile, manufacturing, etc.
Client's review: "We've given them a challenge, and they've met it, which is why Intellectsoft has become our leading service provider for technology development." – Program Manager, Holding Company. Below are some of their finest projects: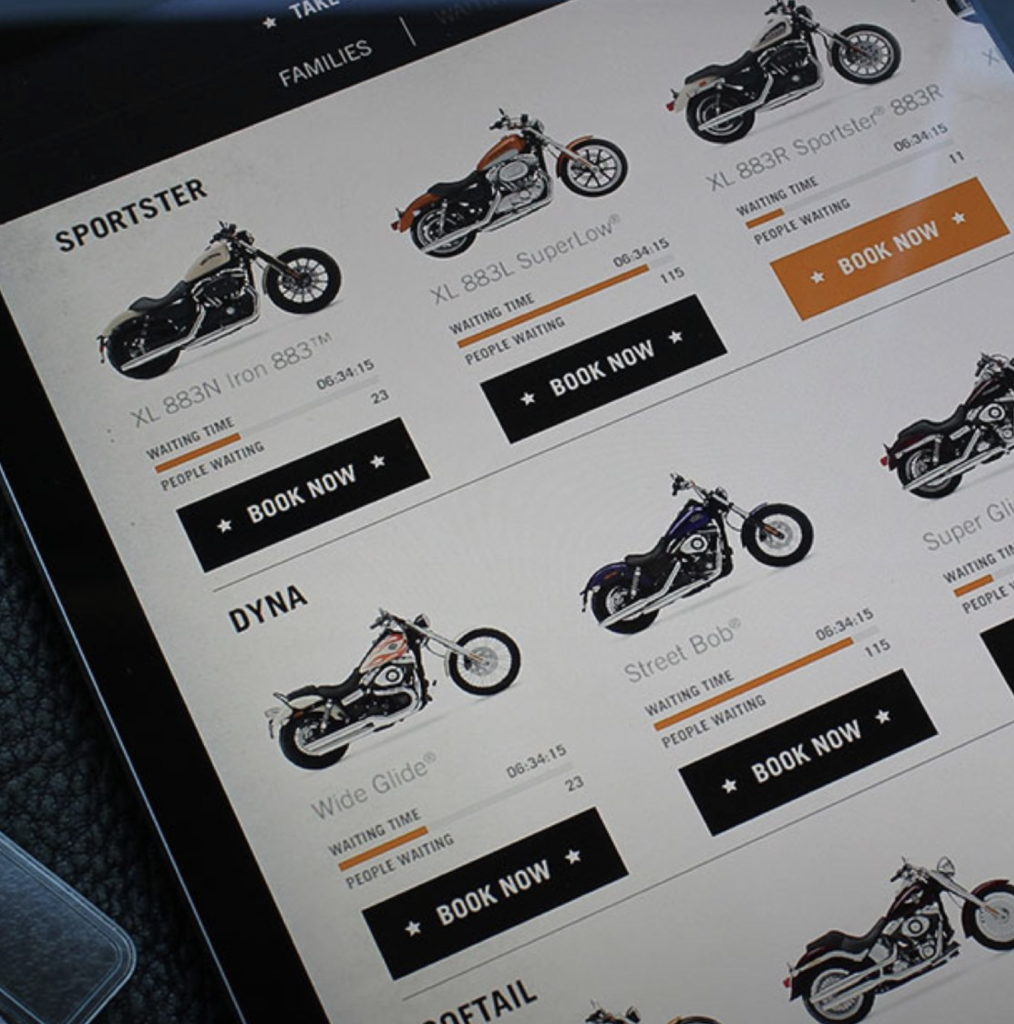 2. VironIT — Web, Mobile, AR/VR & Game Development
VironIT is a software outsourcing company that provides its services to anyone who looks for software development: large companies, SMEs, individuals, and any type of start-up. They offer customers a full range of software development services, including mobile applications, web-based products, software solutions for business, full-cycle development, and the support of developed applications.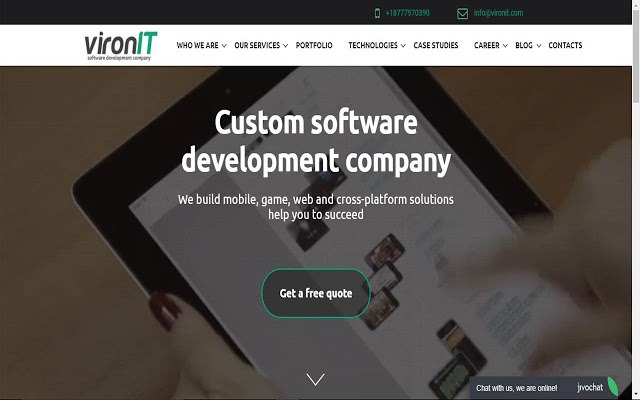 VironIT's software development process is focused on meeting the specific requirements of the customer, choosing optimal solutions, as well as minimizing of material and time resources required for the project. 
Major clients: Sport.com, Meetville.com, Sweden public company, Thumbtack Trelleborg, Turkish mobile operator Turkcell, IntelliShopper, Liswin FireNut, WorkshopChat, AnatomyNext, CephX, WaveOrtho, EqviLifeBot, Svop.
Industry domain: banking, education, eHealth, gambling, game development, legal, logistics, media & entertainment, public sector, retail, sport, travel & hospitality, and many others.
Client's review: "They did their work on time and were always available for my new requests." — Director, MHS Global Company. Following you will find are some of their latest projects.
3. Best software outsourcing company – Tudip
Thanks to the fact that they are applying Agile methodology to every corner of the company. The Indian tech firm brings all the true values to clients by building software across platforms and domains. Instead of several infamous reviews about the software development outsourcing in India at the moment. Tudip still tries its best to use cutting-edge technologies to deliver all the best outcomes.
They offer various services such as web development, mobile app development, cloud consulting & SI, and more. So how do they work on that? First of all, they receive personalized requirements from clients and then conduct detailed technical analyses. They described it, "Client is suggested with the technology which best suits clients product requirements."
Major clients: Google, Adobe, Hootsuite, LinkedIn, etc.

Industry domains: data science, social networking, financing, medical, blockchain, banking, automobile, manufacturing, etc.
Client's review: "There is always room for improvement, no matter the person or field. But our partnership with Tudip is exactly what we want it to be. They exceed our expectations and work hard to find solutions." – Founder, Cooking Web Platform
4. Synebo
Rather than practicing various services at a time, Synebo only concentrates on Salesforce Development, ISV and AppExchange Development, and Salesforce integration. In other words, they are striking to unleash top features and functions from this CRM platform with custom development and cloud products.
The software outsourcing company also promises to put your app on the top of the list on AppExchange in no time. Last but not least, the company will help you to integrate Salesforce with other systems. Not only do they value their clients but this tech firm also appreciates their human resources equally or even more than that. They clearly stated, "At Synebo, the most valuable asset we have is the relationship we hold within our team."
Amount of projects: 300+.

Major clients: IBM, Deloitte, ezbob, etc.

Industry domain: CRM.
Client's review: "Synebo has a very professional team, and I enjoy working with them." — Owner, Consulting Company Here are some of their works: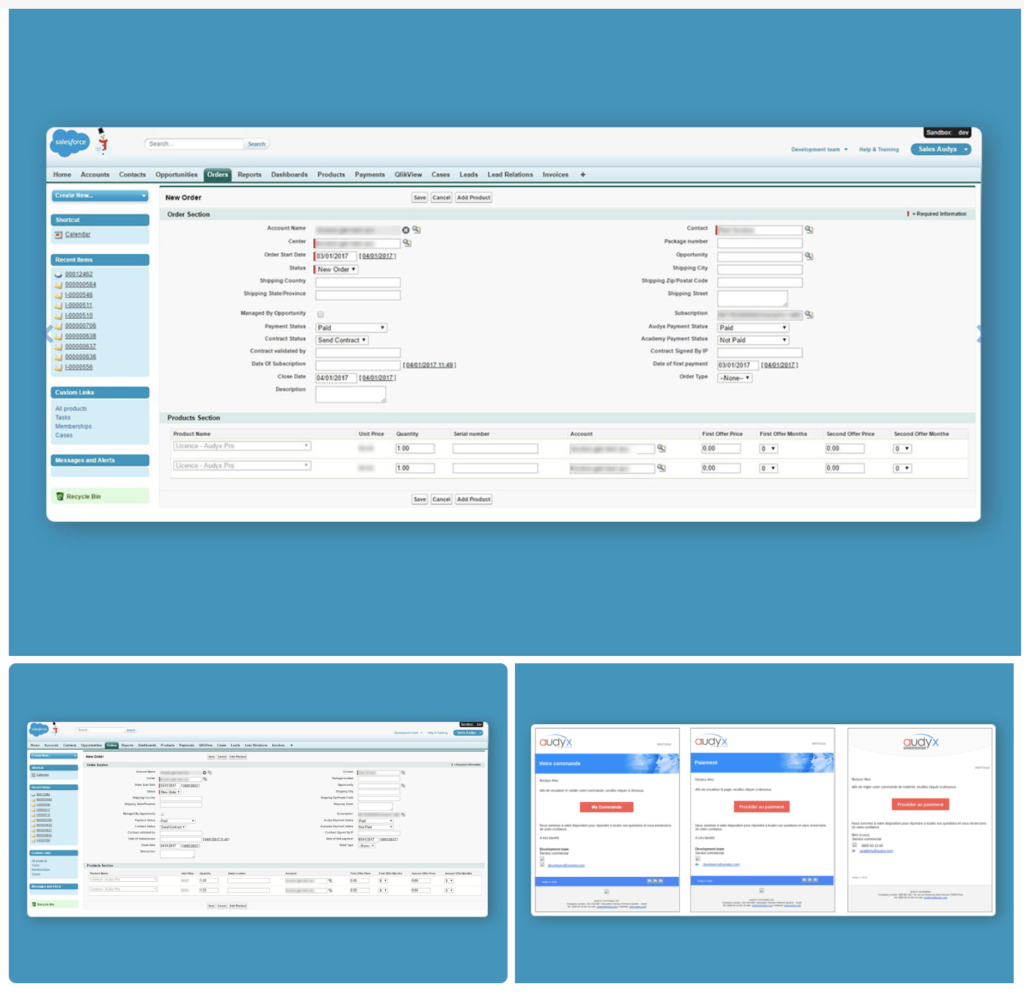 5. Syberry Corporation
Located in Austin, Texas, Syberry's mission is to deliver the highest quality products. Effective communication and transparent pricing to its customers. By putting their engineers on the focal point, they have completed many robust projects.
Excellent services in terms of product development, quality assurance, software prototyping, DevOp automation, etc. On their journey from becoming good to great, the software outsourcing company with more than 250 dedicated employees works alongside their clients to perform every stage of software development outsourcing company and maintenance to meet the utmost goals of both businesses.
Amount of projects: 300+.

Major clients: Walt Disney, Shell, PayPal, Bridgewater, THG Energy, Livestream

Industry domain: Financing, construction, entertainment, healthcare, wholesale and retail, eCommerce, education, etc.
Client's review: "They were worth every dollar we invested in the project and look forward to a long relationship with Syberry" – Blaine Bunting, CEO, Atlantic Firearms.
Recommended reading: Software Development Outsourcing: A Detailed Guide in 2022
6. Dockyard – Top software outsourcing company
Taking a look at their aesthetic website, we can observe that Dockyard master the art of UI design. And storytelling is 2 essential factor that every business should put their mind on. In 2019, they were ranked at 1464th place on Inc. Magazine's 5000 fastest-growing companies list. This has showcased the robust development of the firm in product strategy, product design, engineering, and testing. And quality assurance, project management, etc. By practicing various modern technologies such as Ruby on Rails, Ember.js, etc. They've formed many products that are able to run smoothly and effectively across platforms. On the other hand, this outsourcing software development company talks about their business as:
Full service, full-stack, less risk.

Smart, intuitive user experiences.

Trailblazing apps that function flawlessly.

Tech advances the industry by contributing several open-source web development technologies.

Major clients: Constant Contact, CollegeVine, Dollar Shave Club, WNYC, Netflix, Apple, McGraw-Hill, Nasdaq, Zipcar, Nash, Fidelity Investments, Harvard.

Industry domain: entertainment, blockchain, finance, education, etc.
Client's review: "DockYard has experienced to the point that the team requires little supervision. They work efficiently and produce a high-quality products. Their expertise is so widespread that development partners on the same project ask DockYard's team for assistance." – project lead, POA Network. Let's take a look at their projects: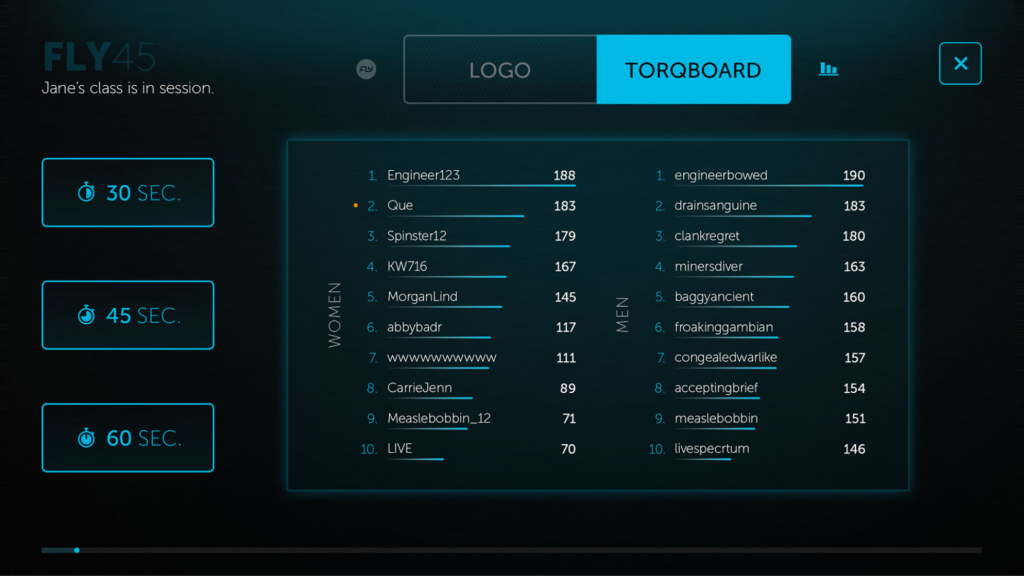 7. Infopulse
If you've ever done any pieces of research on outsourcing software development companies. Then you must realize the name EVRY at the very first look. This is one of the biggest tech companies in Scandinavia. And apparently, Infopulse is closely backed up by this one, or in other words. The firm is a part of this large company. No wonder why their offices are located all over Europe.
Recommended reading: Top 10 Software Consulting Companies in 2022
Established way back in 1991, Infopulse has partnered with many clients from 30 countries to deliver cutting-edge solutions that enhanced and innovated business. Its large team of 2000+ employees offers you services ranging from software development, infrastructure and cloud services, big data, predictive analytics, UX/UI design and consulting, etc.
Major clients: Microsoft, Agillic, BICS, Bosch, British American Tobacco, Credit Agricole, ING Bank, FNT, Gorenje, Zeppelin CAT, METRO Cash & Carry, OTP Bank, Sarens, VEON, Vodafone.

Industry domain: banking, finance, manufacturing, telecommunication, healthcare, food and beverage, business intelligence, etc.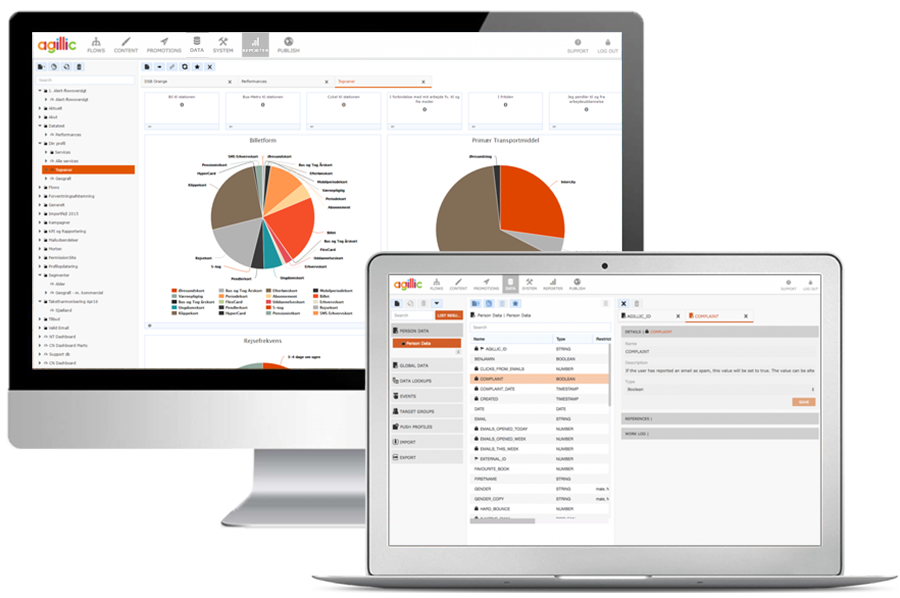 8. Honorable mention: projekt202
Energetic just like their orange theme website. They offer a new method to work in this everchanging industry: revealing clients' unmet needs and wants. And motivation to shape the design and development of new software solutions and experiences.
They provide a wide range of practices from researching insight. And conducting strategy, UX design, and software development. Even marketing and analytics. But more importantly, they are able to deliver the whole process of program management. Throughout their 15 years of experience. They have been designing and developing better experiences with technologies to help many and many companies transform their businesses.
Major clients: Samsung Electronics, Mercedes-Benz Financial Services, 7-Eleven, Capital One, Dell, The Container Store, Neiman Marcus, etc.

Industry domain: retail, manufacturing, healthcare, etc.
Client's review: "The platform runs smoothly, and users praise its intuitive design and accessibility. projekt202's research-centric method uncovered fresh insights that played a starring role in user enjoyment. They broke down an intimidating scope into manageable tasks. And monitored financial restrictions closely." – VP Product Management, Fintech Startup.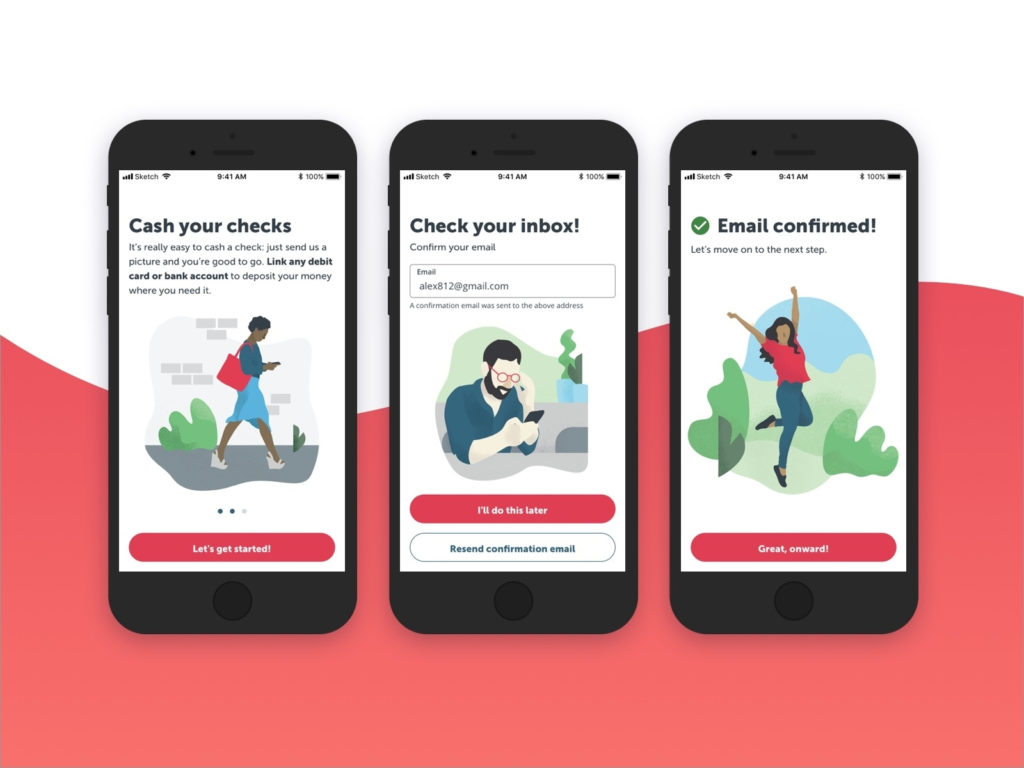 A Conclusion About Top Software Outsourcing Companies
So, there ya go. Those are the 8 most excellent software outsourcing companies in the world for you! We hope that this list could help you find the best one. But hey, if you are searching for an inexpensive yet effective and productive solution, look no further than Designveloper.
We, too, provide a wide range of services from software development, and web design to business consulting. The decision is on you but feels free to look at our portfolio and then talk to us now.