Turkish delight: Here are Houston's top 5 restaurants for Turkish fare
Looking for a yummy Turkish meal near you?
Hoodline crunched the numbers to find the top Turkish restaurants around Houston, using both Yelp data and our own secret sauce to produce a ranked list of the best spots to venture next time you're on the hunt.
1. Dögarz Döner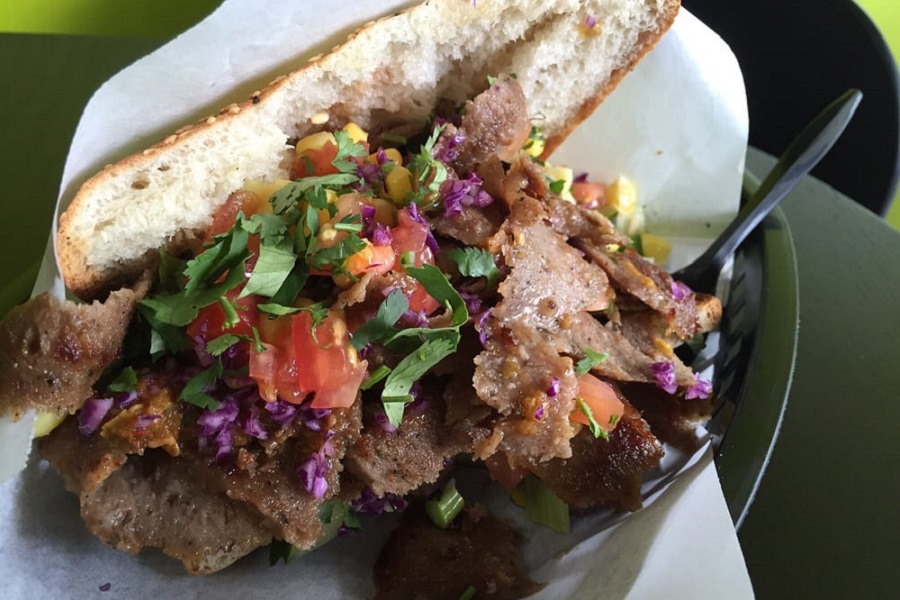 Photo: Chelsea Y./Yelp
Topping the list is Dögarz Döner. Located at 2101 Smith St., Suite 102, in Midtown, the Mediterranean spot is the highest-rated Turkish restaurant in Houston, boasting 4.5 stars out of 304 reviews on Yelp.
The eatery focuses on Berlin-style döner, which are served on bread with yogurt garlic sauce, cucumber, tomato, cilantro, corn, feta cheese, cabbage and a blend of Turkish, Italian and Mediterranean spices, plus your choice of chicken, fish or lamb and beef mix. You can turn any döner into a salad or lettuce wrap instead. Finish your meal with a nut roll or some baklava.
Yelper M S. wrote, "Perfect lamb döner wrap! The meat was well seasoned and had good texture. Really tasty bread and fresh veggies made the whole meal exceptionally good! Will definitely be going back."
2. Istanbul Grill
Photo: James D./Yelp
Next up is West University's Istanbul Grill, situated at 5613 Morningside Drive. With four stars out of 456 reviews on Yelp, the Turkish, Middle Eastern and Mediterranean spot has proven to be a local favorite.
On the menu, expect to find dishes like the Köfte Sandwich (chargrilled lamb and beef patties seasoned with onion, parsley and garlic), the Sucuk Pide (a pizza-like dish with cheese and Turkish sausage) and the Adana Kebab (two skewers of finely ground lamb, flavored with red bell peppers and seasoned with hot spices) served with rice and house salad. (See the full menu here.)
Chris R., who reviewed it on June 16, said, "Hummus and bread to start are delicious. Lamb and chicken kebabs are great options. The food is very traditional and has an authentic flavor. The portions are nice too. This location is private and very enjoyable. Parking is limited."
3. Pasha
Photo: Nina D./Yelp
West University's Pasha, located at 2325 University Blvd., is another top choice, with Yelpers giving the Turkish and Mediterranean spot four stars out of 249 reviews.
The menu offers dishes like the Dolma (grape leaves stuffed with rice, pine nuts, currant raisins, onions, olive oil and spices), the Ali Nazik (sautéed tender lamb cubes served on a bed of roasted eggplant puree) with rice on the side and the Manti (Turkish ravioli stuffed with ground lamb and topped with garlic yogurt sauce). (See the full menu here.)
Yelp reviewer Iryna G. wrote, "Very tasty, authentic Turkish food. Everything was freshly cooked and tasted amazing, especially for such good prices."
4. Empire Turkish Grill
Photo: Guillermo S./Yelp
Empire Turkish Grill in Memorial is another go-to, with four stars out of 186 Yelp reviews. Head over to 12448 Memorial Drive to see for yourself.
The menu has entrees like the Hashas Kebab (chargrilled and seasoned ground lamb and beef with fresh tomato sauce), the Stuffed Cabbage Rolls (ground lamb, rice and herbs rolled into cabbage leaves) and the Turkish Pasta (fettuccine cooked with feta cheese, butter and parsley). (See the menu here.)
Jenn F. wrote, "The food here is amazing! We got the two-person platter and the lebneh appetizer. The lebneh is fantastic — just enough tang to make it interesting. The platter had four different types of meat and they were cooked to perfection. The rice was fluffy and flavorful. One of the best meals I've had!"
5. Nazif's
Over in West Houston, check out Nazif's, which has earned four stars out of 168 reviews on Yelp. You can find the Turkish and Mediterranean spot, which offers kebabs and more, at 8821 Westheimer Road, Suite 109.
When you visit, look for dishes like the Lahmacun (crispy flatbread topped with ground meat and chopped lettuce, red cabbage and onions), the Ground Beef Pide (thick dough stuffed with seasoned ground meat) baked in a stone oven and the Iskender (slices of
döner
served on pita and yogurt, topped with tomato sauce, butter, yogurt and grilled vegetables). (See the full menu here.)
Yelper Jawad L. said, "This Turkish restaurant is a hidden jewel. The food is genuine Turkish food and the restaurant has a vibe that takes you back home. It is a little pricey, but well worth your money. The knafeh, an Arab sweet, is simply divine over here."