Where in Boston to Order Mexican Food for Takeout or Delivery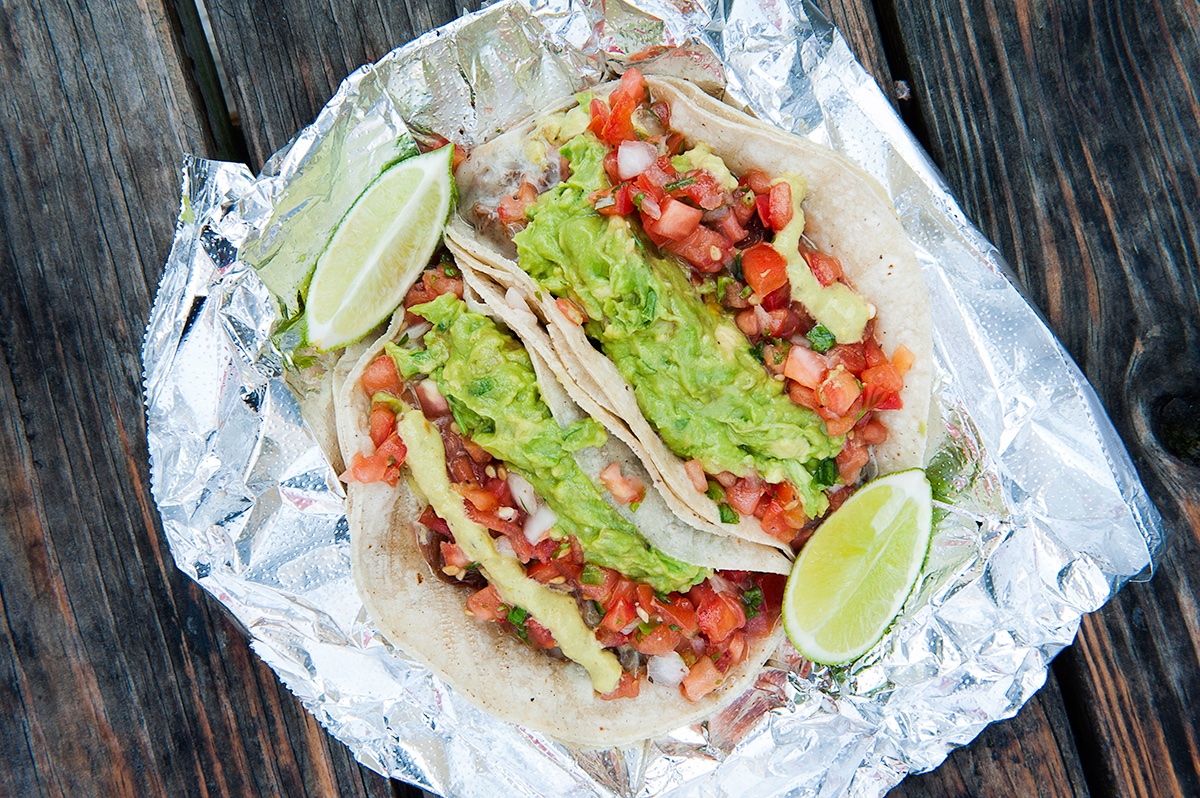 Where in Boston to Order Mexican Food for Takeout or Delivery during COVID-19
From fresh tortillas to margarita mixers, bring taco night home.
Devoted foodies and restaurant newbies love The Feed. Sign-up now for our twice weekly newsletter.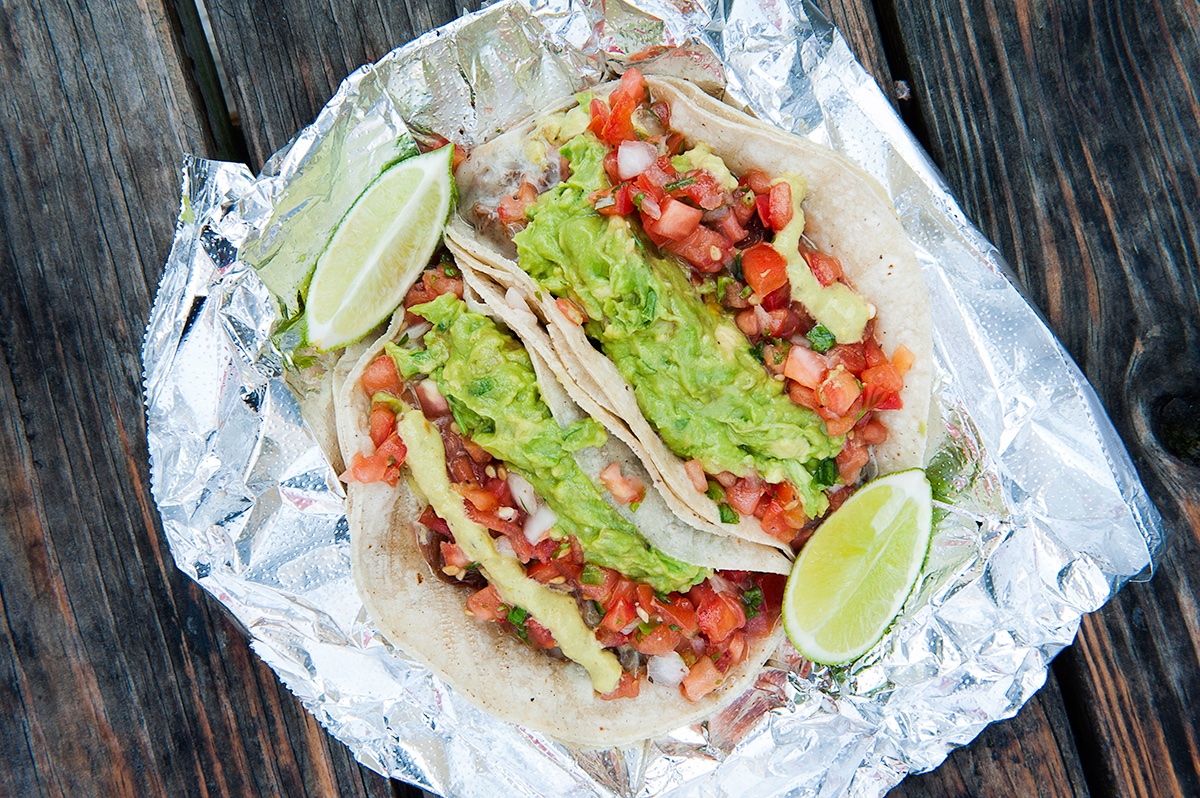 Mexican restaurants all around Boston offer tons of takeout options during the current shutdown of on-site dining. Whether you're craving fresh tortillas and fillings, comforting pozole, or cheesy and fried flautas, these top options for curbside pickup and delivery will set you up for a fiesta en tu casa. Provide your own tequila, but leave the margarita mixers and taco toppings to the professionals.
Due to the uncertain nature of the present moment, as well as what it takes for full-service restaurants to pivot to takeout operations, these options are subject to change. This post will be updated. Please call a restaurant directly if you have questions about ordering. Additionally, the City of Boston and the Massachusetts Restaurant Association are both tracking self-reported takeout options with their own online portals. Looking for other takeout and delivery options? Check out all of Boston magazine's dining guides for the pandemic.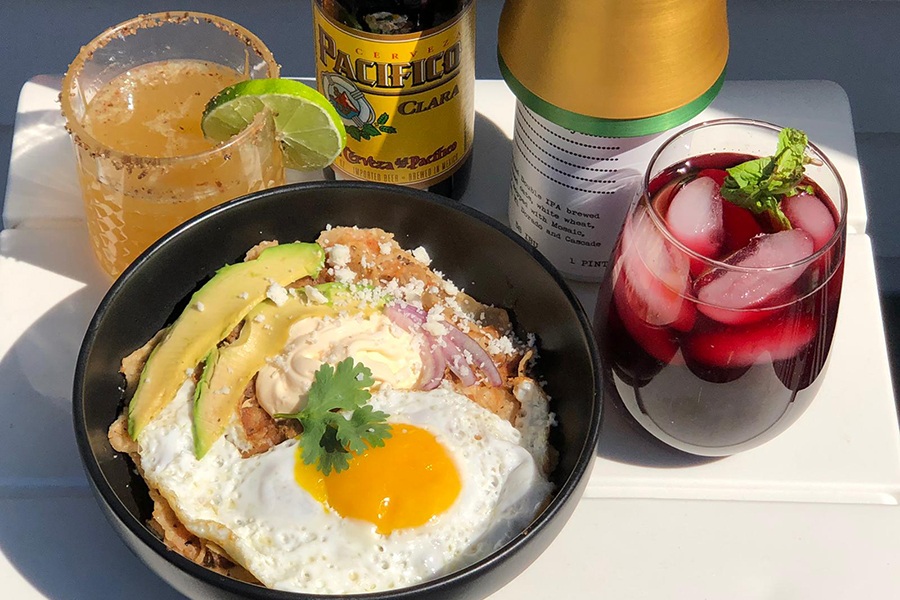 Barra
Just a month before the shutdown, Paola Ibarra (Celeste), Yhadira Guzmán, and chef Sofía García Osorio debuted a Mexico City-inspired cocktail bar in Union Square. Now you can bring home a taste of their hometown—think: snacks like daily tetelas (a stuffed corn pocket) and aguachiles (marinated raw seafood), plus prepared foods to finish at home, including house-made blue corn tortillas by the dozen. Besides cocktail mixers and salts, you can also score Mexican beers and a fun selection of wines, as well as sangria and mimosa kits (ideal for Sunday brunch). Order online for pickup or local delivery; Barra is open Monday-Saturday from 4- 8 p.m. and Sundays from noon-4 p.m.
23A Bow St., Somerville, barraunionsquare.com.
Chilacates
All five locations of this local mini-chain are open as usual, with the full menu available for takeout and app delivery. Call to order, or check out a new online platform that also lets you text your order. Carnitas burritos or picante chicken tinga are our go-tos, but tacos, enchiladas, and the house-made flan and drinks will also travel well.
224 Amory St., 617-522-6000; 658 Centre St., 617-522-6000, Jamaica Plain; 1482A Tremont St., Mission Hill, Roxbury, 617-238-5437; 275 Shawmut Ave., South End, Boston, 857-350-3292; The Street, 33 Boylston St., Chestnut Hill, 617-608-3356, chilacates.mx.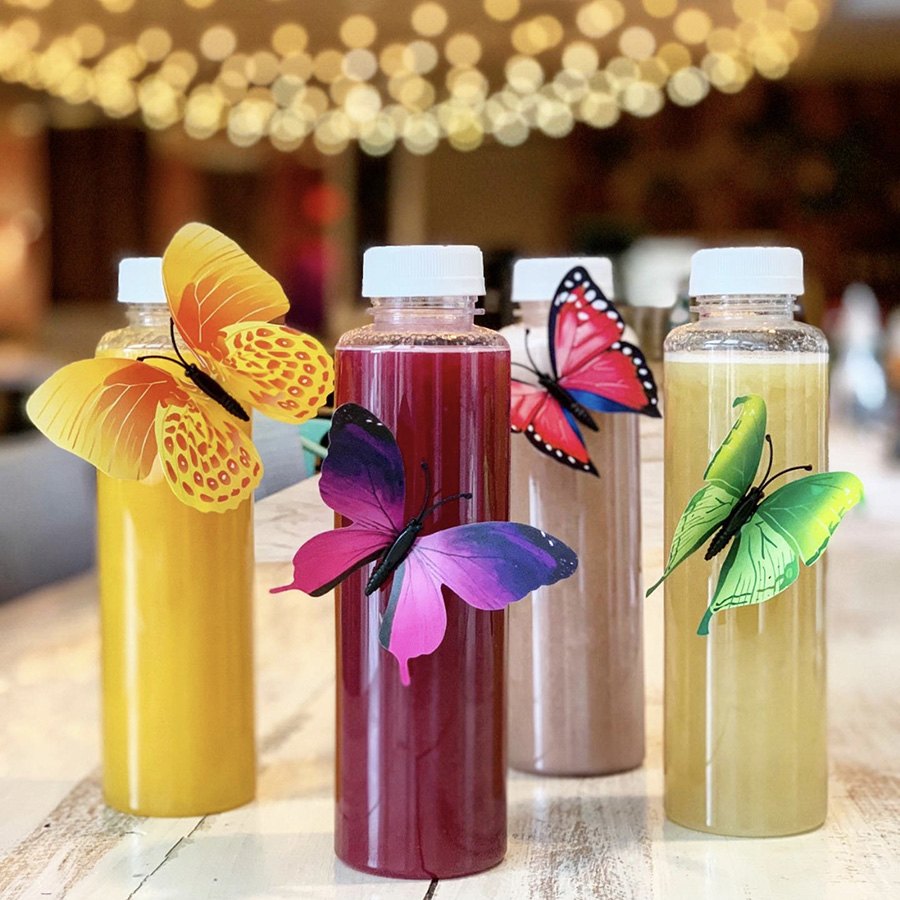 Citrus & Salt
The colorful, coastal-inspired cantina from chef Jason Santos is open for takeout or app-enabled dinner-delivery from Tuesday-Saturday (4-9 p.m.), plus Sunday brunch (11 a.m.-2 p.m.). Call or click to order for curbside pickup of must-haves like bottled margarita mixers, as well as the $48 Fiesta Kit of six tacos, chips and guacamole, and churros for two. The menu, available for delivery via UberEats and Doordash, also features signature dishes like pulled pork empanadas, Flamin' Hot Cheeto-dusted Mexican-style street corn, and a soft-serve flavor of the day.
142 Berkeley St., Back Bay, Boston, 833-324-8787, citrusandsaltboston.com.
El Potro
El Potro's locations in Malden, Somerville, and Lowell are open daily for takeout, so call the closest outpost to order pickup between noon-9 p.m. For the full experience, though, you'll also want to cue up a video of the live mariachi music that typically accompanies on-site dinner service.
61 Union Sq., Somerville, 617-666-4200; 156 Highland Ave., Malden, 781-605-3120; 124 Merrimack St., Lowell, 978-455-2840, elpotromexicangrill.com.
El Pelon Taquería
When you're hit by a craving for caramelos (tender skirt steak with an ample dollop of guacamole), know that both locations of this popular takeout joint are open for curbside pickup and delivery via third-party apps. The full menu—including "secret" specials like chicken chimichangas, and vegan tamales with salsa verde—is available daily in the Fenway from 11 a.m.-9 p.m., and Wednesday-Sunday in Brighton. Order online or by phone.
92 Peterborough St., Boston, 617-262-9090, 2197 Comm Ave., Brighton, 617-779-9090, elpelon.com.
Field & Vine
At this Best of Boston-worthy beauty, chef Andrew Brady's menus frequently change to reflect whatever Mother Nature brings through the door. But during the takeout era, he's also experimenting with fun theme nights, including "Tomatillo Taco Tuesdays." Look for the weekly menu on Instagram, then call or go online to order from a selection of tacos (think: shredded brisket with spicy pickles; beer-battered hake with roasted jalapeño aioli; roasted mushroom and cashew crema), as well as house-made horchata, slow-cooked chicken mole, and bottled hot sauces. Field & Vine is open Tuesday-Saturday for takeout from 5-8 p.m.
9 Sanborn Ct., Somerville, 617-718-2333, fieldandvinesomerville.com.
Jose's Mexican Restaurant
The Central Mexican cuisine at this vibrantly old-school spot truly satisfies, especially the balanced and spicy enmoladas (enchiladas with mole sauce). There are also plenty of grilled options, entrees for vegetarians, and more on the menu, available every day for takeout and delivery via app.
131 Sherman St., Cambridge, 617-354-0335, josesmex.com.
Loco Taqueria
Southie-bound taco lovers can guac right up to pick up wings, nachos, tacos, cervezas, margarita mixers, and more from Loco. Its "guac-up window" is open daily from noon-5 p.m. Delivery via Doordash and Caviar is an option, but if you go online to place an order for pickup, you can check out the hopeful new mural by artist Mark Grundig, too.
412 W. Broadway, South Boston, 617-917-LOCO, locosouthboston.com.
Lone Star Taco Bar
You'll have to provide your own mezcal for now, but a top-shelf selection of beer, wine, and cocktail mixers are on the takeout menus from this pair of taquerias. So are tons of tacos, chili con queso and chips, refried beans-and-cheese-loaded hot dogs, and more. Both the Allston and Cambridge locations are open for takeout every day from noon-9 p.m..
479 Cambridge St., Allston, 617-782-TACO, 635 Cambridge St., East Cambridge, 857-285-6179, lonestar-boston.com.
Naco Taco
After debuting party packs of DIY tacos, street corn salad, and chips and guac for Cinco de Mayo, this Cambridge-based outfit has focused on feeding frontline workers with Off Their Plate. That continues—but regular takeout service begins on May 13. Call or order online to create your own taco meal combo, or go for a rice bowl, torta, or fried egg tostada, then call when you arrive and the staff will bring it out to the patio. Caviar and Doordash delivery are coming soon.
297 Massachusetts Ave., Cambridge, 617-945-1548, nacocentral.com.
The Painted Burro and Burro Bar
Get takeout from one of chef Joe Cassinelli's three local taquerias, and your dinner might include creations like mango guacamole, mushroom enchiladas, or short rib double-stack crispy-soft tacos. Davis Square's Painted Burro and the Brookline location of Burro Bar both have cocktail mixers to go, as well. All three restaurants, meanwhile, are open for takeout and app delivery Monday-Saturday from 5-8 p.m.
219 Elm St., Davis Square, Cambridge, 617-776-0005, thepaintedburro.com; 1665 Beacon St., Washington Square, Brookline, 617-277-0427, and 1357 Washington St., Boston, burrobarbrookline.com.
Rincón Mexicano
This family-run spot is cheap, friendly, fresh, authentic—and open daily for takeout. Try the pozole, tortas, and eggy breakfast items (Rincón opens at 10:30 a.m.), or keep it classic with your choice of tacos on house-made tortillas. Indeed, even if social gatherings aren't an option, it's hard to say no to a party box of 10 tacos (with two cans of soda) for $25. Call to place your order.
99 Broadway, Somerville, 617-776-1200, rinconmexicanosomerville.com.
Sabroso
Looking for a silver lining? In normal times, there's typically a line for the gigantic burritos on offer from this Financial District favorite. That won't be a problem right now: Order online and your food will be ready for pickup. The Boston location, currently open weekdays from 10:30 a.m.-8:30 p.m., also offers delivery via UberEats. The Assembly Row location, however, remains closed for now.
2 Oliver St., Boston, 617-764-3650, sabrosotaqueria.com.
Scorpion Bar
Both the Boston and Foxborough locations of Big Night Entertainment Group's Mexican eateries are back on the scene Tuesday, Friday, and Saturday nights for takeout and app-based delivery. Along with burritos, nachos, and more cantina favorites, there is a selection of beer, wine, and cocktail kits—plus useful merch like margarita glasses, and even face masks. All profits from the latter, a $20 accessory bedecked with the company's "B" logo and hearts, go to the Big Night employee assistance fund. Call your preferred location between 4-8 p.m. or order online from the Seaport or Patriot Place.
58 Seaport Blvd., Boston, 617-322-0200, scorpionboston.com; 253 Patriot Place, Foxborough, 617-274-1742, scorpionpatriotplace.com.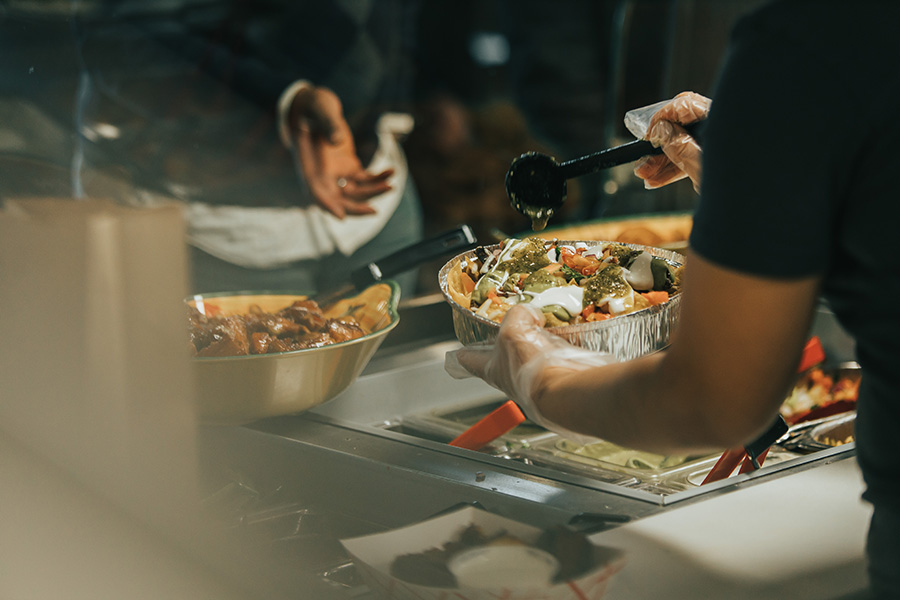 Taco Loco
It's a bit ironic that only earlier this year, this longtime counter-service go-to expanded into a brand-new dining room. Sigh. Of course it's back to takeout for now. At least Taco Loco also offers local delivery for right-priced delights like over-stuffed burritos, cheesy and fried flautas, perfectly chewy papusas, and chicken that is tender and juicy, no matter how it's served. Taco Loco is open daily from 9 a.m.-8 p.m.
46 Broadway, East Somerville, 617-625-3830, Facebook.
Tenoch
Whether you're at home around the North End, Medford, or Somerville, this tortas-and-more favorite is open for takeout. Order online to schedule pickup.
24 Riverside Ave., Medford, 781-395-2221, 382 Highland Ave., Davis Square, Somerville 617-764-1906, 3 Lewis St., North End, Boston, 617-248-9537, tenochmexican.com.
Taqueria Jalisco
Marinated carnitas tacos are a must at this low-frills Eastie mainstay, but don't overlook traditional comforts, like the pozole, a porky stew with hominy and vibrant red chilis. Check out the takeout menu, then call ahead to order. Local delivery is also an option.
293 Bennington St., East Boston, 617-567-6367, Facebook.
Tu y Yo
This longstanding Somerville spot is not your average taco joint—and its authentic, comforting, Best of Boston-worthy dishes are available to go. Try the chile relleno en nogada (poblano pepper stuffed with ground beef, fruit, nuts, and spices); Mexican sausage in red mole sauce; or cuitlacoche crepes ("Mexican truffles"). Call to order (and also inquire about drink specials).
858 Broadway, Somerville, 617-623-5411, tuyyorestaurant.com.
Yellow Door Taqueria
Both locations of this Best of Boston-worthy taco shop are open for pickup and UberEats delivery. If you're picking up in Dorchester, your order will be ready at sister-spot Lower Mills Tavern next door. At the Ink Block spot in the South End, meanwhile, there's a decked-out walk-up window where you'll get the goods. Both menus include tacos, snacks, and beer by the six-pack—as well as a $5 donation option, which will be used to fund tacos for the staff of neighboring Carney Hospital, the nation's first dedicated COVID-19 care center.
2297 Dorchester Ave., Lower Mills, 857-267-4201; 354 Harrison Ave., South End, Boston, 857-239-9276, yellowdoortaqueria.com.
Villa Mexico
Beloved proprietor Julie King, who first opened her homestyle takeout spot nearly 20 years ago, is stepping up to keep her staff employed, frontline workers fed, and local leaders accountable as a representative of Massachusetts Restaurants United. At the same time, she's also serving takeout lunch Monday-Friday. Along with her signature Mexico City-style grilled burritos, tostadas, house-made sweets and salsas, you'll also find cold-packed meals like tamales for two, as well as kits to make huevos a la Mexicana for breakfast. Villa Mexico is open for takeout weekdays from 8 a.m.- 4 p.m.
121 Water St., Boston, 617-957-0725, villamexicocafe.us.