Which Wilderness Medicine Course Is Right for Me? – Outward Bound
From two-day courses to month-long programs, wilderness medicine training programs are designed with different levels of adventurers in mind. Discover which one is best for you.

Imagine: It's day three of your long-awaited backpacking trip. Your group is 15 miles from the closest trailhead and another three hours' drive along winding roads to the nearest town. With the sun beginning to set, everyone is anxious to find a campsite and eat dinner. Your friend is cruising down the steep trail just out of view when all of a sudden, you hear their startled cry. Jogging ahead, heart racing, you come upon a troubling scene. Your friend has slipped and is laying just off the trail, cradling a banged up, bloody leg and looking up at you with panic on their face. What do you do?  
Whether you're a seasoned wilderness veteran or relatively new to the outdoors, there's one thing that will always benefit you—knowledge of wilderness first aid. Medical emergencies of any kind can be scary, but when they take place hours away from a medical facility, they can feel especially daunting. Fortunately, there are numerous ways to prepare yourself for these situations and build confidence in your wilderness first aid skills.
From two-day courses to those lasting over a month, wilderness medicine training comes in all shapes and sizes, as different courses are designed with different levels of adventurers in mind. These courses differ from traditional first aid courses by covering topics like extended time with an injured individual, methods for evacuation and pertinent topics like heat-related illnesses, dehydration and animal bites and stings, to name a few. 
In this article, we'll break down some of the most common and popular wilderness medicine courses, who they're best suited for, the time commitment needed and other helpful details.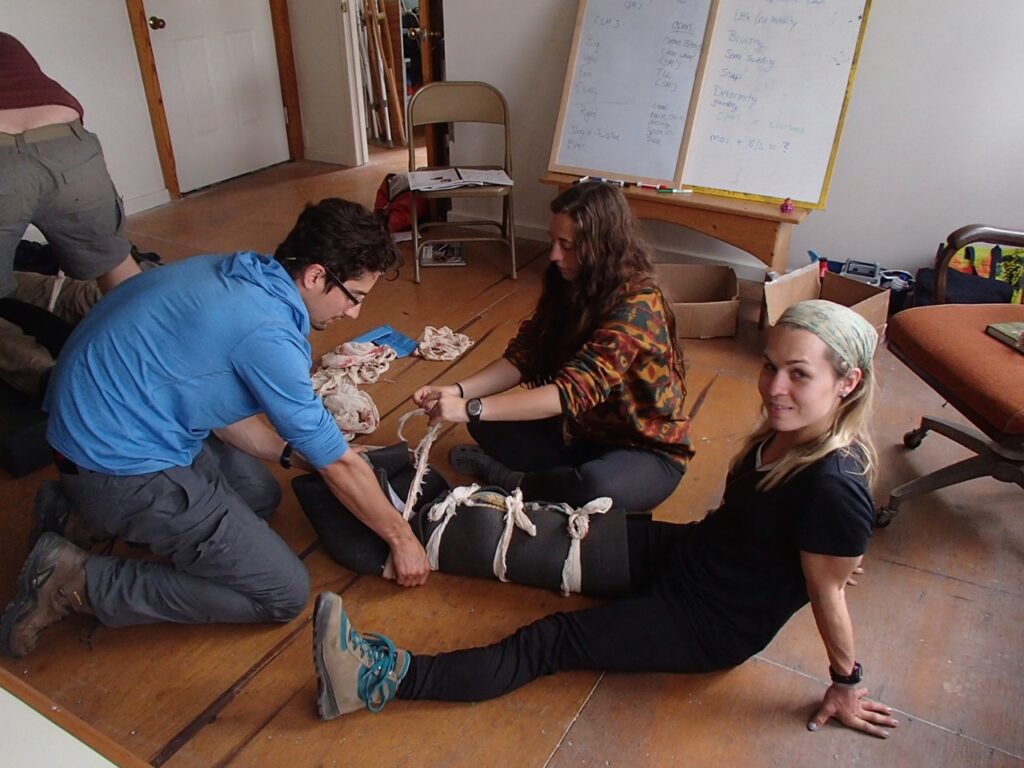 Wilderness First Aid (WFA) – Basics for Beginners
Just getting into the outdoors? Do you enjoy natural spaces that are close to civilization (within an hour walk to a road)? A Wilderness First Aid (WFA) course is one of the shortest and most beginner-friendly trainings out there. You can often find this type of course at your local outdoor equipment store, college/university or parks and recreation department. Note that unlike other wilderness medicine courses, a WFA may not include a CPR certification, so be sure to check with the provider. We highly recommend everyone have a CPR certification, and you can readily find courses near you if the WFA class doesn't include it. A WFA training is best for those who are planning to explore locally (neighborhood parks, for example). 
Who: Those planning day trips and adventures closer to town. Anyone who is seeking an introduction to wilderness medicine.

Pros: Lower cost, lower time commitment, open to younger participants

Duration: 16 hours, 2 days 

Typical Minimum Age: 14-16 (depending on the provider. SOLO allows 14-year-olds)

Tuition Range: $195 – $325 

Depending on the course provider, location, etc.
Looking for an Outward Bound course where you can get WFA certified? Many of our Leadership Semesters and a handful of Outdoor Educator courses include a WFA certification. Here are a few to check out: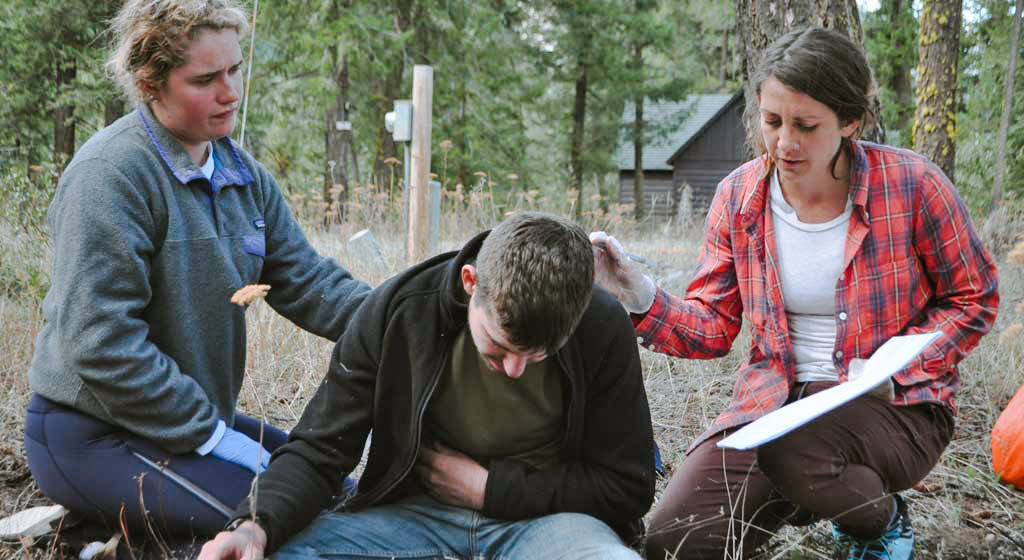 Wilderness Advanced First Aid (WAFA) / Advanced Wilderness First Aid (AWFA) – Preparing for More Remote Trips
Calling all Weekend Warriors: this one is for you! Maybe you're preparing to venture farther out into the backcountry. According to Jeff Baierlein of Viristar, a licensed training company of Wilderness Medical Associates, the Wilderness Advanced First Aid (WAFA), also known as the Advanced Wilderness First Aid (AWFA), certification is best for those traveling primarily in environments like National Parks or locations where services like Search and Rescue are more readily available. 
Who: Weekend Warriors. May be sufficient training for paid positions at some outdoor education programs depending on the remoteness of the job.

Pros: Good middle ground between a WFA and a WFR, less time commitment than a WFR, typically includes more mock rescue scenarios and practical skill-building than WFA courses.

Duration: 36-40 hours, 4-5 days

Typical Minimum Age: 16 

RED : Wyoming Online Hunter Safety Course | Hunter-ed.com™

Tuition Range: $400-450 
Wilderness First Responder (WFR) – Long Expeditions and Work Preparation
As someone who teaches outdoor and adventure education in remote areas since 2006, I can confidently say that holding a current Wilderness First Responder certification is paramount. If like me, you work in the outdoor industry or want to get a foot in the door, getting your WFR certification is a great place to start. According to SOLO, a WFR certification is the "recognized industry standard for those who work as backcountry trip leaders, mountain guides, river guides…." 
Who: Outdoor professionals, including Outward Bound Instructors who teach backcountry courses. Those planning longer trips farther from definitive medical care (thru-hikers, for example).

Pros: More comprehensive than WFA or WAFA, lots of time to practice hands-on skills, opens doors for more remote employment opportunities.

Duration: 70-80 hours, 7-10 days (varies depending on provider)

Typical Minimum Age: 16 

Tuition Range: $695-990
For more on the advantages of getting WFR-certified, check out our blog: Should I Get Trained as a Wilderness First Responder? Short Answer. Yes.
Aspiring Outdoor Educators: Want an all-around introduction to working in the outdoor industry that includes a WFR certification? If so, here are some great Outward Bound courses to check out: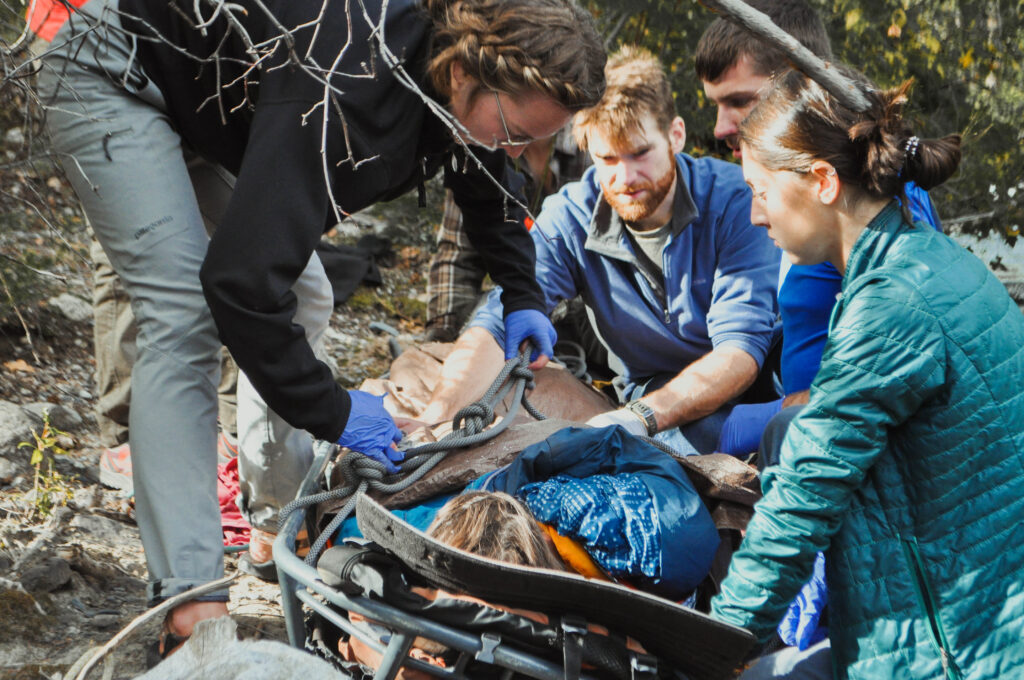 Wilderness Emergency Medical Technician (WEMT) – Those Who Just Can't Get Enough or Need the Highest Level of Certification for Work
Maybe you've completed a lower certification and are hungry for more knowledge. Or perhaps you're considering more medically-oriented career options like working for Search and Rescue, on an ambulance or in a hospital setting. The WEMT course is a major commitment of time and resources but, if you're up for the challenge, you will have a certification that sets you apart. These courses go above and beyond all of the previously mentioned courses to include a mix of urban and wilderness topics, as well as clinical rotations and multiple mock rescue scenarios.
Who: Avid learners with time to spare who are seeking more in-depth training in wilderness medical skills and who want a certification that is part of the Emergency Medical System

. Those who need the highest level of certification for work reasons. 

Pros: There are various paths to reach this certification, such as completing your WFR certification and your urban EMT certification separately through different training programs or by taking a "more integrated approach" with a training program that blends the two fields. Since you'll earn an EMT certification in the process this one allows for job opportunities in urban as well as wilderness settings. 

Duration: 170-210 hours (120 hours for the EMT alone)

The number of days is variable. Two typical options: 

It may be taken as an all-day intensive model, spread over 4-5 weeks (with days off during the course) 

OR a multi-day intensive WFR followed by an EMT taken over the course of several months

Typical Minimum Age: 18 

Tuition Range: $2,750 – 4,750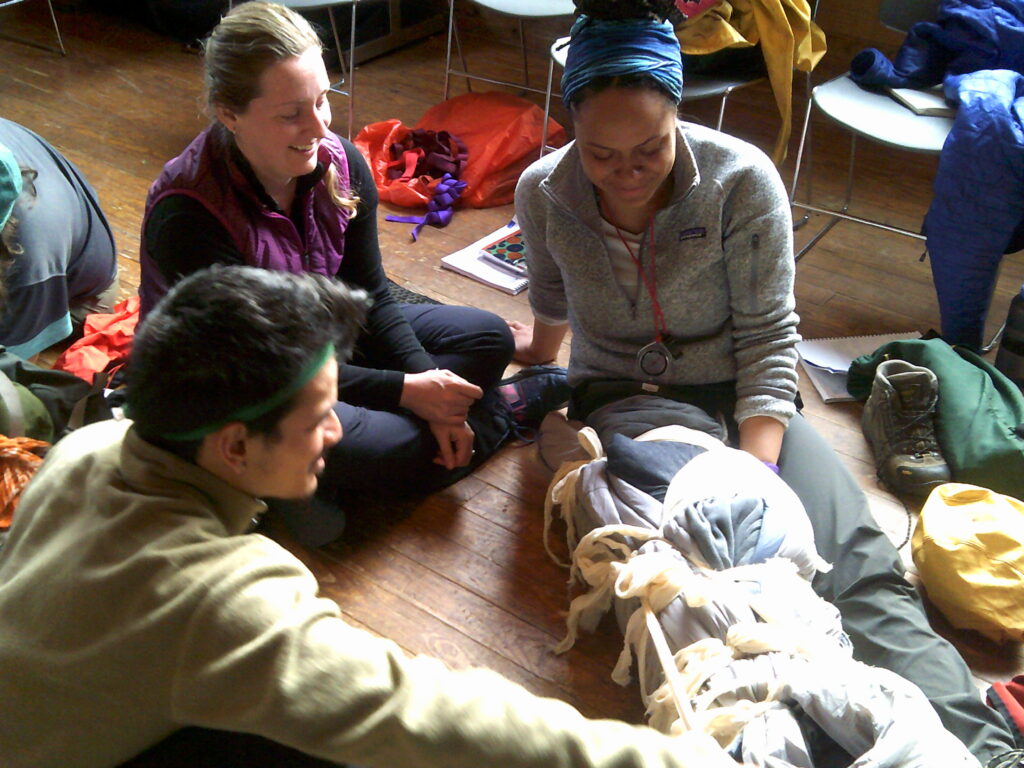 A few things to know about any wilderness medicine course…
RED : Đau đầu với câu hỏi: Ăn pizza vị nào ngon nhất? – Pizza Paradise

Tuition ranges listed above come from provider websites and are for 

tuition only

, i.e., they don't include the cost of lodging or meals. Some providers 

may

offer lodging and meals (especially for WEMT courses) for an additional cost, so check their websites carefully.

Availability of scholarships, financial aid, college credit and continuing education credits vary depending on the provider. 

For a detailed list of the topics covered in each course, be sure to check out the course outline/syllabus before enrolling.

These are demanding courses. Regardless of which you choose, make sure that you have time and space in your schedule to be fully present during the course dates. Don't plan on trying to get any other work or commitments done during this time. 

This post is oriented mostly to those based in the United States. If you live elsewhere, certifications and course types may vary.

Keep in mind that each of these certifications requires a recertification process after a set amount of years that will require more time and resources to maintain. Always research the recertification policies and processes for your particular course so that you can plan in advance.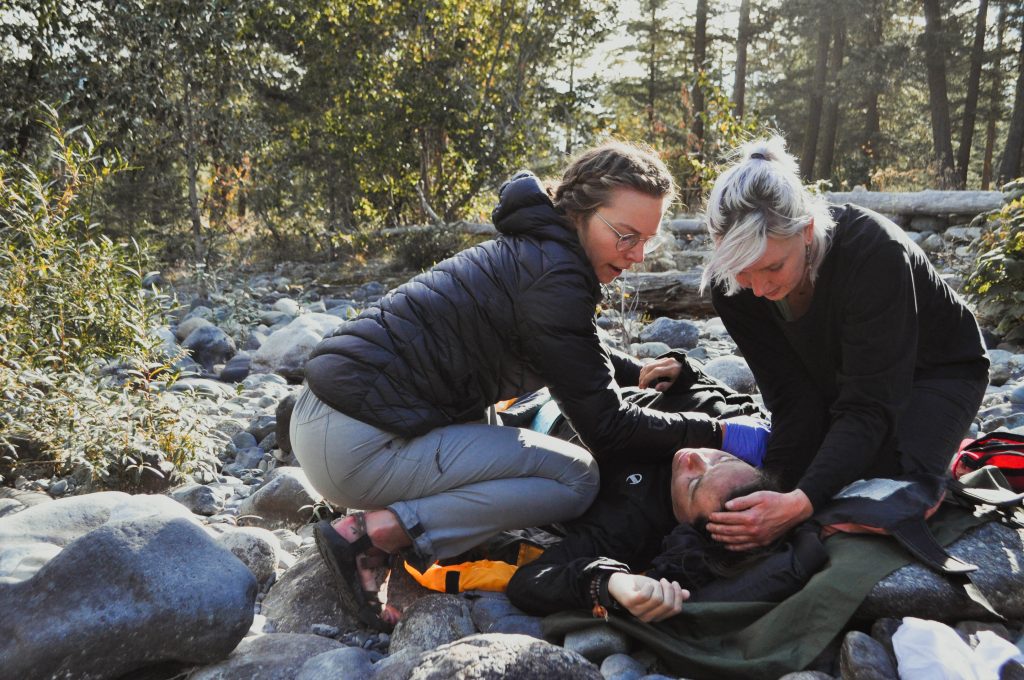 Okay, I've Decided Which Certification to Pursue. What Should I Do Next?
Once you've taken some time to consider which certification meets your interests and needs, there are several organizations and schools to choose from. As mentioned above, many Leadership Semesters and Outdoor Educator courses with Outward Bound include a wilderness medicine certification. However, if you prefer to take the course as a standalone, here are some well-respected providers to check out. Each one is slightly different in its approach, teaching style, locations where courses are offered and costs. 
Return to the Scene…
…You're back on the trail with your injured friend. This time you have a wilderness medicine certification in your back pocket and are ready to help. With your newfound knowledge, you feel confident that you can reassure your friend, stop their bleeding, manage their injury and get them safely to camp for the night. In the morning, your group will reassess and plan for what to do next, but for now, you've got it covered. 
The author extends her thanks to Jeff Baierlein of Viristar and Owens Strawinski of Wilderness Medical Associates International (WMAI) for their valuable input on this article. 
About the Author
Caitlin loves spending time with people in the outdoors. She aspires to help others cultivate the connections that can happen when we are away from distractions and able to be authentic. Caitlin has been involved with Outward Bound since 2007. She's worked at Outward Bound California and Colorado Outward Bound School as a Logistics Coordinator/Intern, Instructor, Course Director and Student Services Manager. She also works for Inward Bound Mindfulness Education and Stanford University's Adventure Program. Caitlin calls the West home and has lived, backpacked and climbed throughout the Western US including Joshua Tree, the Sierra Nevada, Arizona, Oregon, Western Washington, Colorado, Utah and Nevada.
Share
Pin
14
Shares
Source: https://bloghong.com
Category: en