World-Class Golfing in Whitefish MT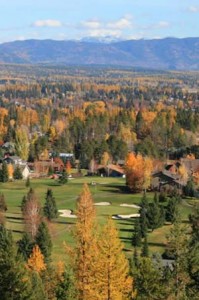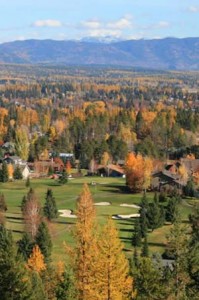 Whitefish Lake Golf Club
Whitefish is home to Montana's only 36-hole golf complex.  The Whitefish Lake Golf course is a sprawling, perfectly manicured course located adjacent to Whitefish Lake, and brimming with spectacular views around every bend.
It is obvious why the Whitefish Lake Golf Club has easily become the most requested destination among Montana golfers.  WFLGC consists of a North Course which overlooks Whitefish Lake, and a South Course which weaves its way through stately golf estates, forests and past the peaceful and placid waters of Lost Coon Lake.  Both courses offer expertly manicured fairways lined with Birch trees, Tamaracks and Pine.  Opens and spacious greens are well bunkered and provide a challenging and rewarding experience for golfers of every skill level and ability.  Golf Digest selected both courses as top five for the State of Montana.
The precision and beauty of the layout and landscaping of the Whitefish Lake Golf Course is a treat in and of itself.  Set against the backdrop of majestic Whitefish Mountain, the course's picture-perfect fairways, fountains, lakes greens, forests, and bunkers are a both breathtaking and unforgettable.
Big Mountain Golf Club
Just to the south side of Whitefish lies another exquisite and challenging 18-hole golf course…Big Mountain Golf Club combines traditional Scottish links with natural towering pines winding along the Stillwater River. Designed by Andy North, two-time U.S. Open Champion, this course rivals the top public courses in the country and features breathtaking scenery.